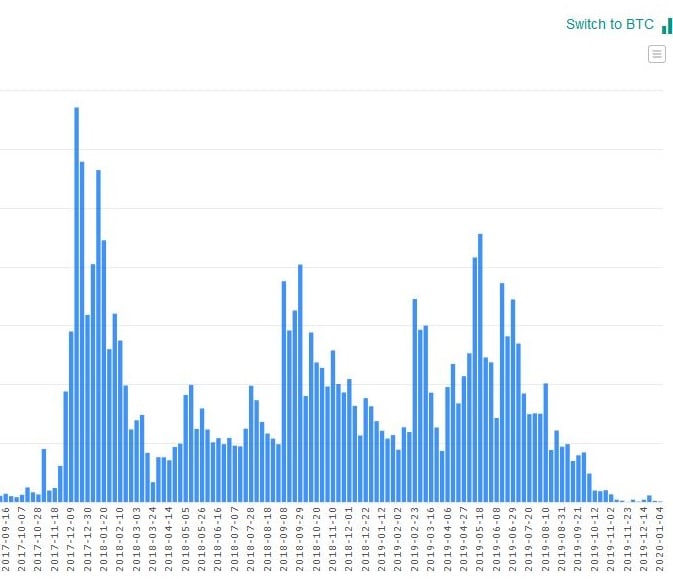 Tensions between the U.S. and Iranian administrations are believed to have triggered the most recent BTC price surge. Bitcoin prices surged monetarily on January 7 in anticipation of a situational escalation.
It led to some investors seeking refuge in safe-haven financial assets to hedge against an imminent calamity. Bitcoin rates spiked to $8,168, a new high in 2020 from $6,946 before cascading to sub $8,000 figures.
Iranians Didn't Rush to Buy Bitcoin
Some crypto pundits have hypothesized that Iranians clamored for bitcoin in the face of rising tensions to safeguard their finances. This is as the saber-rattling with the world's most formidable military power ensued.
An analysis of top crypto exchanges, including LocalBitcoins, however, paints a different picture. Iranians didn't scramble to buy bitcoin after the killing of Iranian Major General Qasem Suleimani. Far from it.
The latest trade volume data shows that buy-sell orders in the country have been at an all-time low in the past month.
Click to continue reading on its source location…
Source: https://thebitcoinnews.com/what-triggered-the-recent-btc-price-surge-beyond-the-iranian-crisis/