UK's biggest travel management company is now accepting bitcoin for payments after "increasing demand" from clients. The move also hints that its retail travel giant parent-company Flight Centre Group could soon accept BTC company-wide.
---
UK's Biggest Travel Management Company Accepts Bitcoin
Corporate Traveller is the UK's largest travel management company dedicated to partnering with companies with small – medium travel spend requirements.
Now it will be accepting Bitcoin (BTC) and Bitcoin Cash (BCH) payments for its services via third-party payment processor BitPay.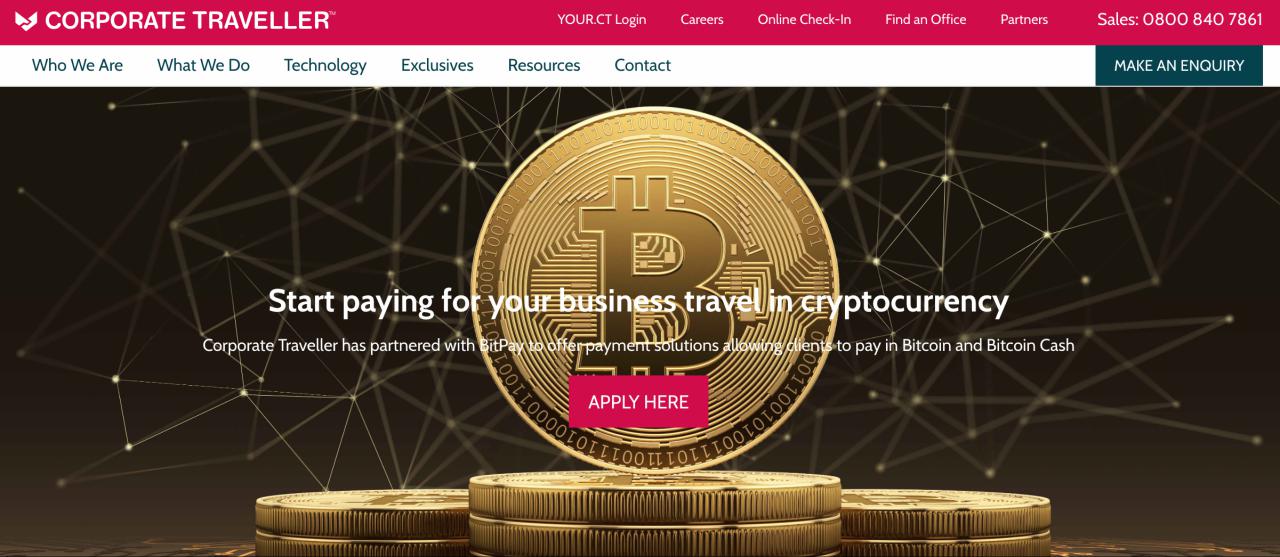 Corporate Traveller UK General Manager, Andy Hegley said:
We identified an increasing demand from our clients for the option to pay in Bitcoin for business travel bookings made by our travel consultants.
"We chose BitPay to manage our merchant processing because they make it easy and handle the entire process of getting the Bitcoin or Bitcoin Cash from the customer and depositing cash into our account," said Hegley.
Using BitPay, Corporate…
Click to continue reading on its source location…
Source: https://thebitcoinnews.com/uks-biggest-business-travel-agency-now-accepts-bitcoin/