Bitcoin dwarfs every other altcoin when it comes to return on investment (ROI) since initial exchange listing, data shows. Had you threw in just $100 bucks into BTC in 2010, you would be a millionaire today.
---
Bitcoin ROI Shows Why They're Called 'Altcoins'
A new visual graph from DataLight perfectly illustrates just how impressive Bitcoin ROI (return on investment) has been over the past decade.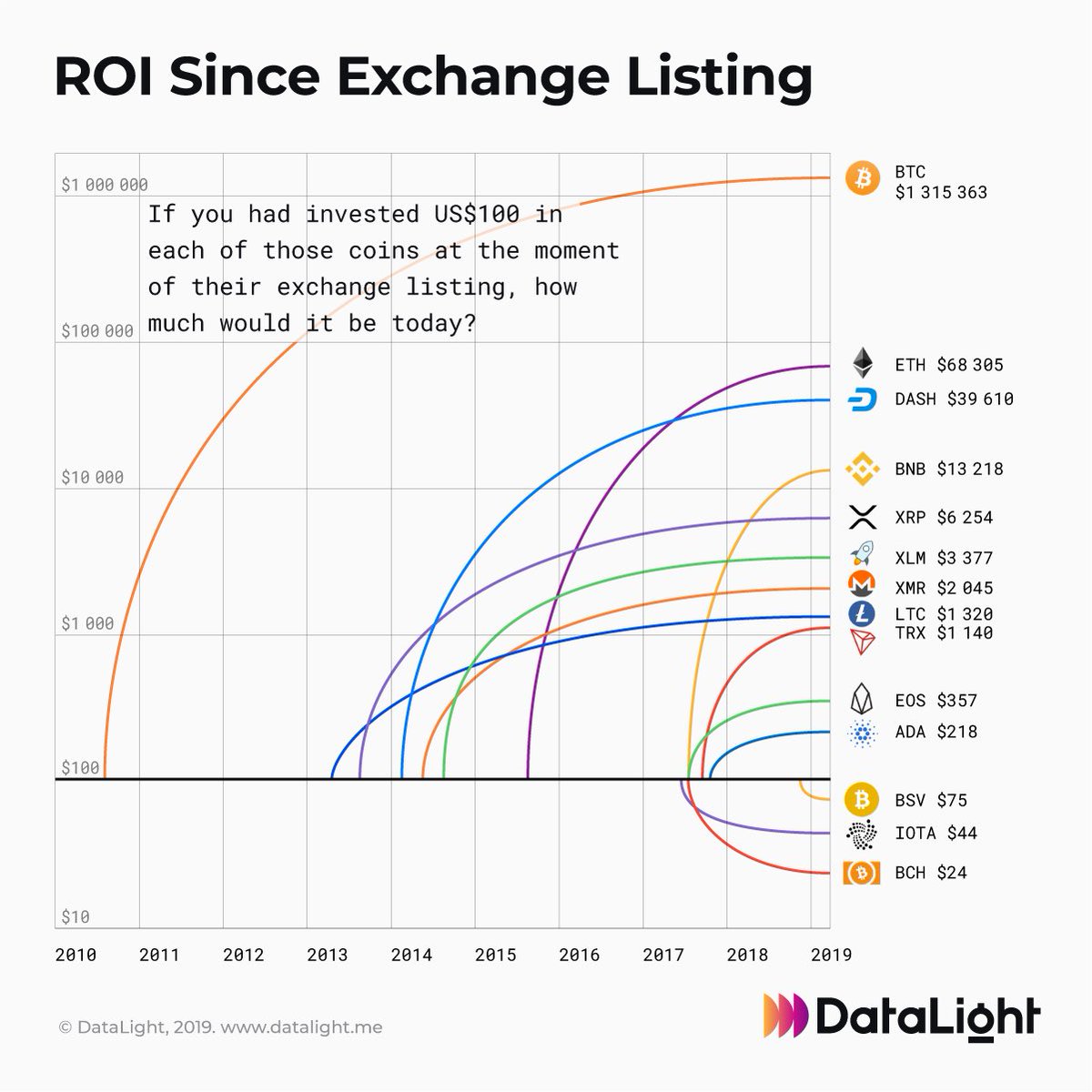 Buying just $100 USD worth of Bitcoin in mid-2010 would have netted you a cool $1.3 million today. That is, if you managed to 'hodl' instead of 'sodl' your precious bits until today.
By comparison, every other cryptocurrency has been dwarfed by BTC when it comes to ROI since being first listed on an exchange.
Granted, when it comes to trading on exchanges, Bitcoin has an almost 3 year head start even on Litecoin, one of the oldest 'altcoins' and the first to use the Scrypt hashing algorithm. But for those banking on the 'silver to Bitcoin's gold' to beat Bitcoin's returns anytime soon may be out of…
Click to continue reading on its source location…
Source: https://thebitcoinnews.com/think-your-altcoin-will-beat-bitcoin-roi-then-dont-look-at-this-chart/