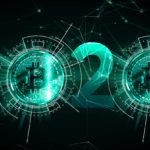 There are many plans in store for the world of crypto this year, but here are some of the biggest and most anticipated crypto developments in 2020.
2019 was packed with many changes and expectations, as new partnerships and blockchain developments were announced, and most of the top coins managed to service the bear market.
Without a doubt, there will be major crypto developments this year, as there are several impending releases planned for 2020.
The Bitcoin Halvening
The most important event in the crypto ecosystem for 2020 would probably be the Bitcoin halving, which is scheduled to take place in May.
The halvening will reduce by half the number of Bitcoins released when a block is mined, reducing the rewards from 12.5 to 6.25 BTC. This would be the third halvening of Bitcoin.
The two previous halvenings led to an interesting price movement. In 2012 when BTC halved for the first time, it shot up from less than $10 to over $100, while in 2016, the currency went from $400 before the halving to more than double by the end of the…
Click to continue reading on its source location…
Source: https://thebitcoinnews.com/the-most-awaited-crypto-developments-in-2020/