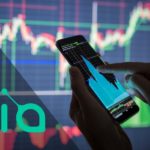 Today, we will be analyzing some of the past price trends of SIA and market predictions to be able to formulate a Siacoin price prediction for January 2020.
Siacoin Overview
Siacoin is a decentralized cloud storage platform that aspires to compete with storage solutions, such as Google, DropBox, Apple, and Microsoft. Sia was first proposed at HackMIT 2013 Hackathon, and its official debut date was June of 2015. The project is backed by Nebulous Inc, which is focused on "Re-decentralizing the Internet."
The Sia crypto is used to store data and encrypt the files as well. The transactions using SIA are verifiable on Siacoin's public blockchain.
Siacoin enables users to rent out space on their hard drives, and those who rent the service pay using the native currency of the network. Also, those that rent memory are able to set their own prices, as well as standards and compensation in case the files are compromised under their hosting.
Unlike most crypto projects, the Sia did not enter the market through an ICO, instead, being launched…
Click to continue reading on its source location…
Source: https://thebitcoinnews.com/siacoin-price-prediction-and-analysis-in-january-2020/