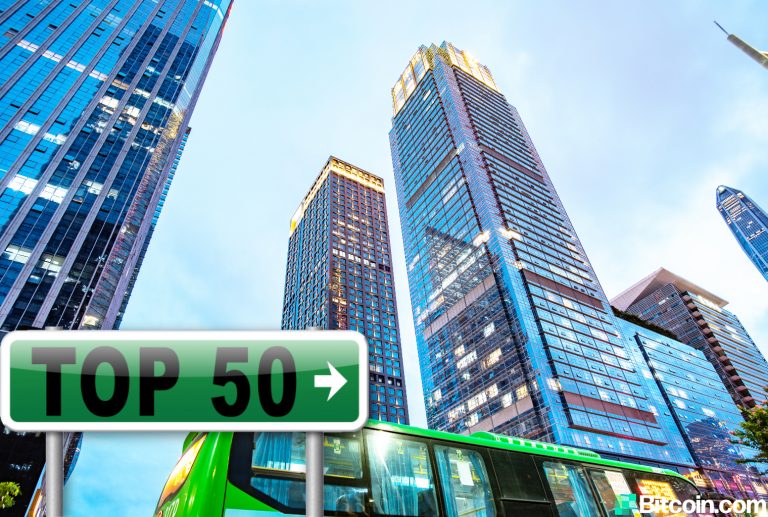 The Shenzhen Stock Exchange has launched a blockchain index comprising 50 of the largest publicly listed companies with blockchain ventures by market capitalization. Blockchain-related stocks in China have been gaining value since President Xi Jinping openly advocated for the technology.
Also read: Regulatory Roundup – New US Crypto Bill, France's 1st Approved ICO, Muslim Crypto
Blockchain Index Launch
China's Shenzhen Stock Exchange (SZSE) announced Tuesday the launch of its blockchain index called the SZSE Blockchain 50 Index, or Blockchain 50 for short. It seeks to track the performance of the top 50 SZSE-listed companies with blockchain projects, sorted by average market capitalization over the past six months. On Dec. 24, its first day of trading, the index closed at 3,155.03 yuan ($450), up 1.15%.
The Shenzhen Stock Exchange is one of the two stock exchanges operating independently in mainland China. Established on Dec. 1, 1990, the exchange is under the supervision of China Securities Regulatory Commission. As of Dec. 25,…
Click to continue reading on its source location…
Source: https://thebitcoinnews.com/shenzhen-stock-exchange-launches-index-of-top-50-blockchain-public-companies/