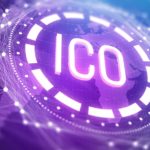 What defined the year of 2017 in the crypto world was the fulminant rise in initial coin offerings. This new crypto era spawned hundreds of new projects trying to gather funds through initial coin offerings (ICOs).
But many of these projects either failed or are no longer operating today. 2018 recorded a huge disinterest in ICOs, as most of the projects that used the 2017 momentum to raise funds for their operations never saw any results. 2019 was also not too kind with ICOs, as the trust of investors continued to diminish amid scam scandals and failed projects.
We believe that in 2020, initial coin offerings are most likely going to fade in the background for several reasons.
Investors Are More Sceptical
There are many scams in the crypto world, and many have entered the space through an ICO. Also, there have been many projects that have lied during the ICO process, so that they secured the funds they needed and then vanished.
Other fraudulent practices included faking team members, making false claims about development or…
Click to continue reading on its source location…
Source: https://thebitcoinnews.com/reasons-why-icos-are-likely-to-disappear-in-2020/