Quoine Liquid, the platform developed by Mike Kayamori and Mario Gomez in 2014, became widely known in 2017 when it became the first cryptocurrency company to be officially licensed by the FSA, Japan's Financial Services Agency.
In this review, we will be focusing on QASH (pronounced "cash"), the native currency of the platform above. QASH is the primary weapon with which Quoine Liquid aims to solve the liquidity problems that currently seem to be plaguing the crypto industry.
How does the Quoine Liquid platform work?
To take on this monumentally ambitious goal, Quoine Liquid combines two smartly designed mechanisms/offerings: World Book and Prime Brokerage.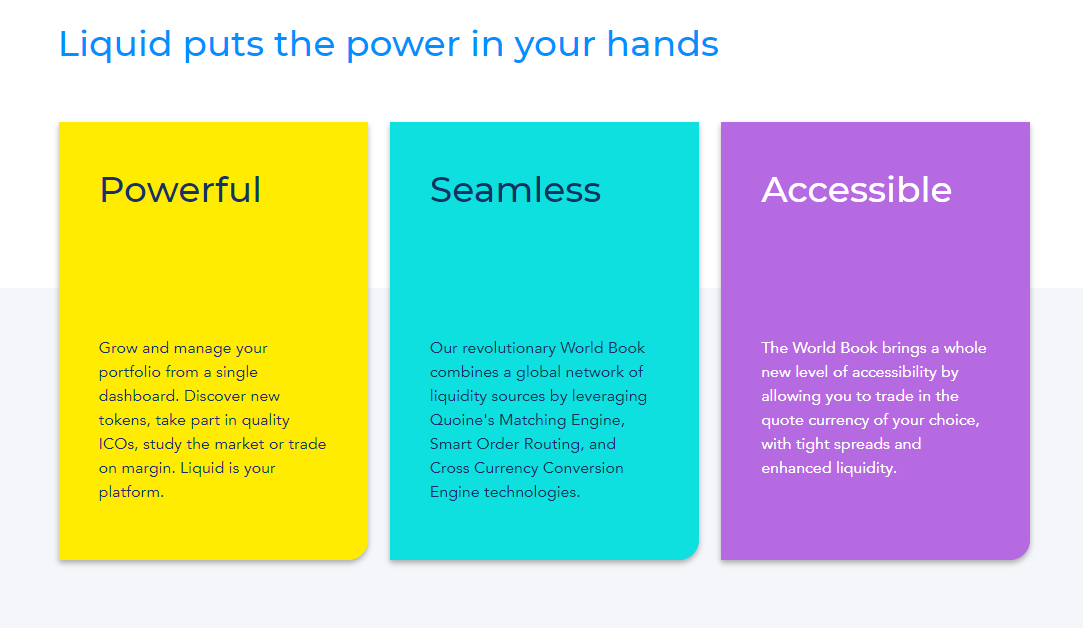 World Book
In short, the World Book smootfhly combines order books from different exchanges to one big order book with added fiat-pairs. This provides traders from all corners of the world with the possibility of using a great number of fiat currencies to purchase or sell crypto.
World Book consists out of a matching engine (ME), a cross-currency conversion engine…
Click to continue reading on its source location…
Source: https://thebitcoinnews.com/qash-review-introduction-to-qash/