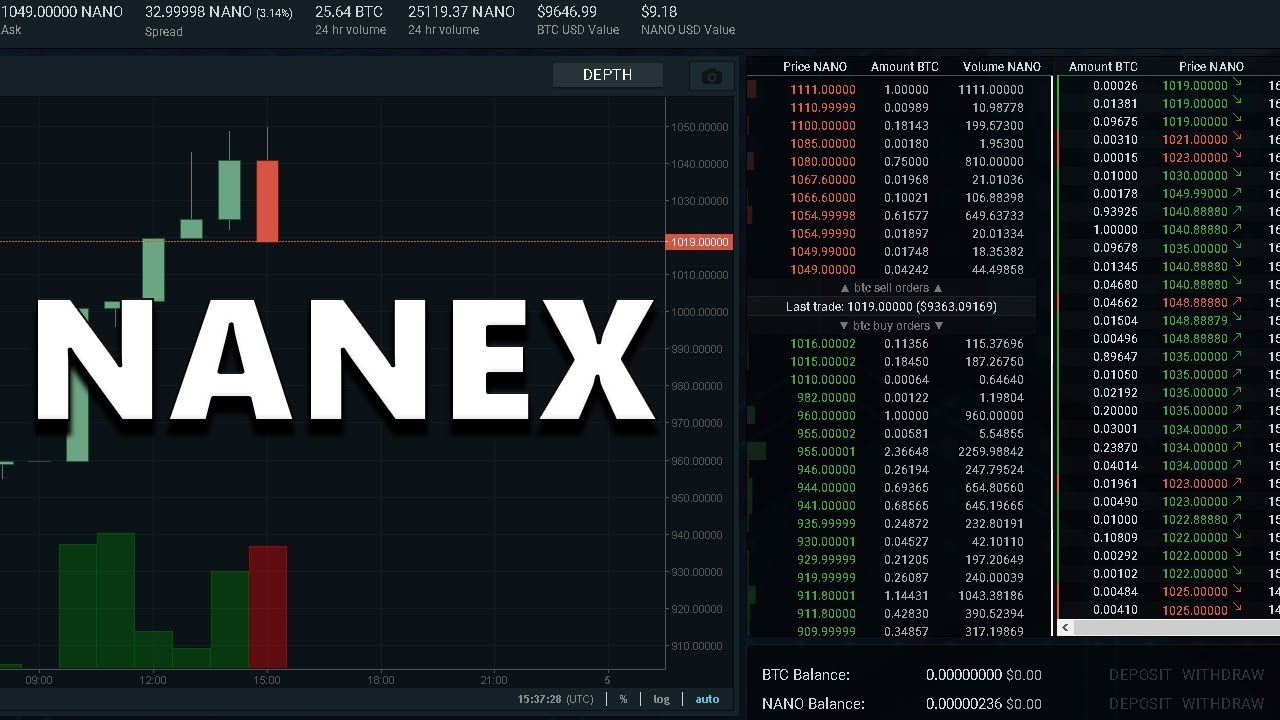 What Is Nanex Exchange?
Nanex is a cryptocurrency platform that offers a different type of crypto-to-crypto trading service as it focuses primarily on exchanging Nano (formerly RaiBlocks) with other cryptos such as Bitcoin, Ethereum, Litecoin, and more.
Countries available
Nanex and its services cannot be accessed by residents from the New York and Washington state area, as well as residents of Bosnia and Herzegovina, Democratic People's Republic of Korea (North Korea), Ethiopia, Iran, Iraq, Syria, Uganda, Vanuatu, and Yemen.
Supported cryptocurrencies
The supported cryptos which can be traded against the Nano coin are Bitcoin, Litecoin, Ethereum, Garlic Coin, Bitcoin private, Linda, Monero, Raven Coin, Nerva, NIX, Phore, and Decred.  There are several coins though that can be traded against Bitcoin: Bitcoin private, Nerva, Raven coin, and Nix.
The crypto selection is rather limited, but Nanex has slowly been adding more since it started its operations in 2018.
Interface
Nanex offers a simple web-based trading platform…
Click to continue reading on its source location…
Source: https://thebitcoinnews.com/nanex-exchange-review-2019-guide/