Monero Price Analysis (XMR/USD)
The weak market condition of the Monero coin has ravished its capability to record a bullish market performance.  On an intraday chart, XMR/USD pair has exhibited a bearish outlook. Notably, analysts anticipate further downside move.  According to them, the XMR/USD pair may continue to suffer as the unfavorable market condition may continue to affect its upcoming projects.
However, looking at the hourly chart, the trend is downtrend as the descending channels reflected it.  This also signaled further downside move.  The price failed to trade above the $81.9654 and dropped the support level from $81.1222 to $78.6000.  Increase in selling pressure later breaks the support level $78.6000 but gained momentum slightly to define the current price at $78.6748.
XMR/USD pair escalated from $81.7197 to $78.6748 that total's up to 3.7% decrease in the last 24hrs.  Additionally, the RSI indicator that is currently trading below level 50 showed that sellers are in control.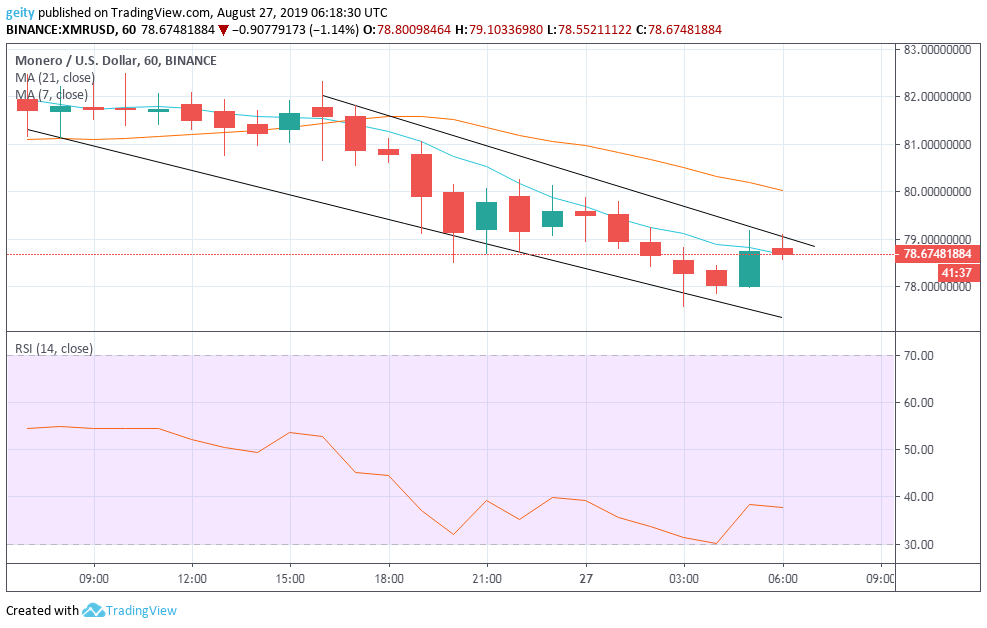 Monero Price Prediction…
Click to continue reading on its source location…
Source: https://themerkle.com/monero-cardano-and-binance-coin-cryptocurrency-analysis-and-prediction-for-august-27th-xmr-ada-and-bnb/