From the Rarible blog.
Owning an Aston Martin for $25? Only in Web3.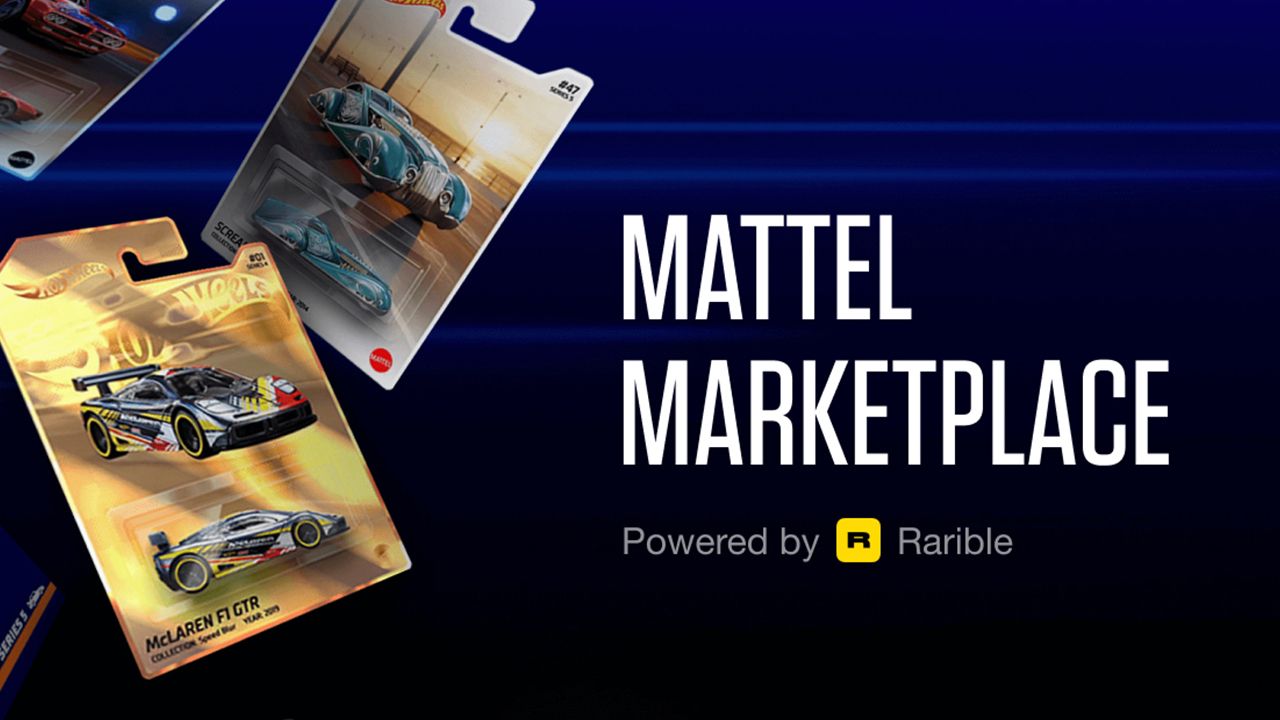 🚅
TL;DR:
• Rarible has partnered with the iconic toy brand Mattel to launch a new Hot Wheels virtual marketplace on Flow blockchain.


• Featuring Magic Wallet support and a credit card checkout, the new platform offers an easy and intuitive onboarding experience.
• The platform comes online just in time for the release of the all-new Series 5 collection, which is sold in packs priced at $25 each.
Mattel, one of the world's biggest toy manufacturers famous for its Hot Wheels and Barbie brands, is the latest retail company to choose Rarible as its web3 launch partner.

Powered by Rarible on the Flow blockchain, the Mattel Virtual Marketplace allows you to take the best of both traditional collectibles and Web3 worlds!
Specifically, there you can buy, sell and trade digital collectibles from all Hot Wheels NFT Garage collections, including the all-new Series 5 collection.
Series 5 features 40 unique cars from iconic brands like Pagani, Aston Martin, Chevrolet, Porsche and more. Hot Wheels' iconic car designs get an all-new digital update that you'll love if you grew up with Hot Wheels or started collecting them later.
Each pack is priced at $25 and includes seven Hot Wheels NFTs: four common, two uncommon, and one guaranteed rare car. If you're lucky enough to receive a Premium or Treasure Hunt digital collectible (McLaren F1, '17 Pagani Huayra Roadster, Aston Martin Vulcan, '55 Chevy® Panel or Porsche 911 GT3 RS), you will also get a physical die-cast replica.
And because the new, easy-to-navigate marketplace features Magic's non-custodial wallet service, a Coinbase-powered credit card checkout and minimal fees, it offers an easy and intuitive onboarding experience for collectors without prior web3 experience.
Simply head to the marketplace now and start trading! With Rarible, web3 onboarding is that easy.
The article above came directly from the Rarible blog, found on https://rarible.com/blog/