The crypto community is reeling after Matic dumped 70% of its USD value in an hour. And as a Binance Launchpad project, the circumstances around the event have left many wondering whether IEOs are any different to ICOs.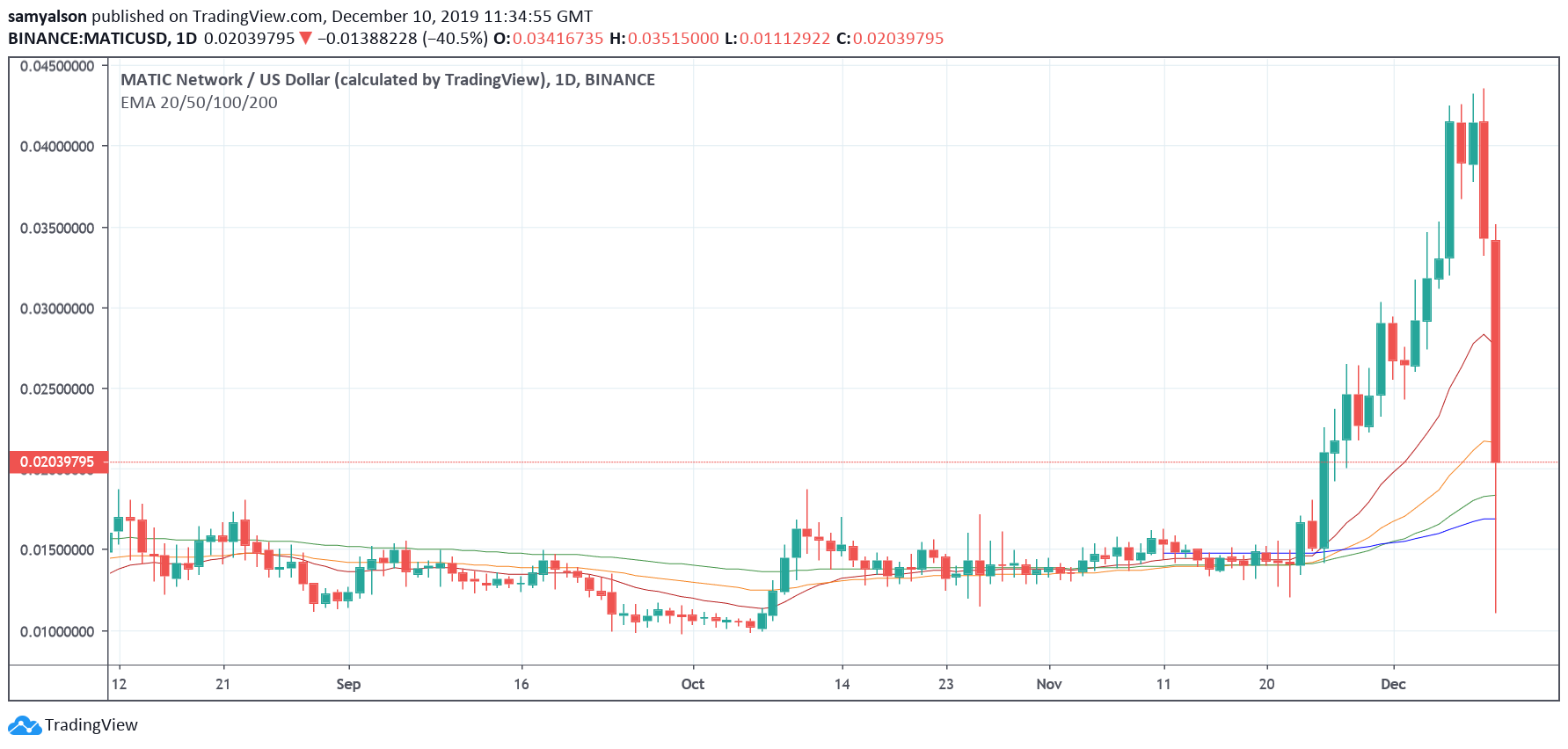 Matic Crashes Back Down To Earth
Only yesterday, Matic was riding high off the back of strong price performance. This saw an astonishing 220% gain since the tail end of November.
And, when tied in with a solid use case, Ethereum off-chain scaling solution utilizing the Plasma framework, as well as timely roadmap completions, Matic is an unlikely candidate for a pump and dump.
This is especially so, considering that as a Binance IEO, it has the backing of the world's largest exchange and all of the credibility that comes with that.
And in fairness, others have taken a more rational view of the event. For example, trader, Scott Melker claims illiquidity combined with high leverage trading was responsible for the price dump. Whereby an initial dip set off a domino of drops, as stop-losses triggered on the way down.
The dump we just saw on $MATIC is likely an example of what happens when you allow high leverage trading of illiquid assets. This can cause a cascade of liquidations and stop losses fueling an epic drop.

— The Wolf Of All Streets (@scottmelker) December 10, 2019
However, it's still unclear what exactly happened. Research from Validity founder, Samuel JJ Gosling shows 1.5 billion Matic left the Matic Foundation's wallet for Binance in the last 50 days. Naturally, this gives rise to accusations of the Matic team dumping tokens.
Just did some snooping around to find that the #Matic Network Foundation has transferred 1,495,322,715 $MATIC (15% of the supply, approximately $67,314,942 at ATH) in the past 50 days, of which from seems to have been sent for liquidation at #Binance. https://t.co/FLPl4HyfiO pic.twitter.com/dpYG8rMoHX

— Samuel JJ Gosling (@xGozzy) December 10, 2019
But Matic co-founder and COO, Sandeep Nailwal was quick to address these accusations by saying:
"Just woke up to this nightmare due to a distress call by someone It will be clear very shortly that we are not behind this, as some FUD accounts are trying to insinuate We will post a detailed analysis and we will come out stronger than ever from this evident manipulation."
A Matic blog post in October 2019 mentioned that all unlocked tokens would be used for staking activities.
Are IEOs Worse Than ICOs?
Since ICOs dropped off the face of the Earth, IEOs have stepped in to take their place. And at face value, things look to be a win-win situation for all involved. Investors benefit from potential projects being screened. While projects receive technological assistance and benefit from tapping into the exchange's existing user base.
However, given the circumstances of what happened to Matic, might IEOs be just as bad as ICOs? CEO and founder of Kick Ecosystem, Anti Danilevski certainly seems to think so.
In a recent Medium post, he calls IEOs a dangerous scam enterprise and instead points to STOs as the way to go. He wrote:
"As a matter of fact, I say IEOs are bad news now, and yet worse news in the days to come. This time everyone will be affected: not only projects and investors will suffer, but also exchanges who sold their reputation for raised fees. IEOs are a bigger and more elaborate scam than ICOs ever were, and they spell an all round disaster."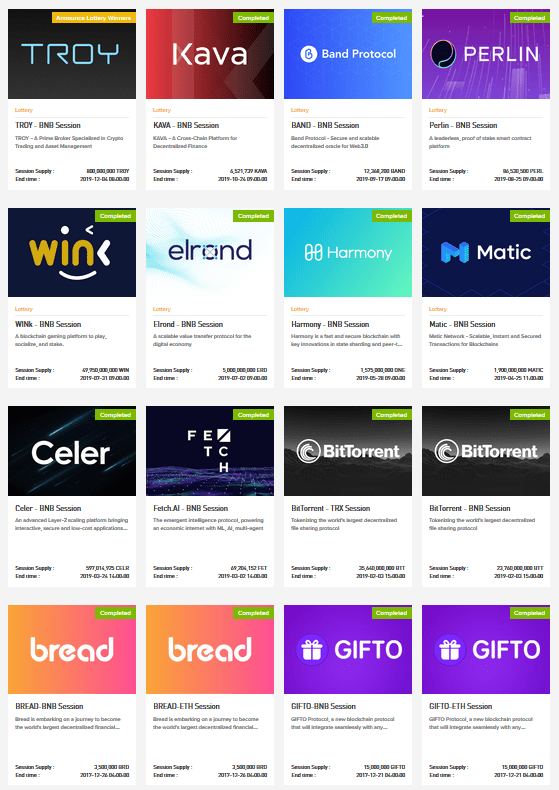 Danilewski goes on to predict that the fallout from IEOs will be worse than the collapse of the ICO market. And will be responsible for the next crypto crisis.
"Soon, the IEO deposit periods will end, so will push demand marketing, and the prices of IEO tokens will go down the drain. And this is what will most likely trigger the next crypto crisis."
With this in mind, all eyes are now on IEOs, in particular, those under the Binance Launchpad network.
The post Matic Dump Leads To Questions Over IEO Crypto Legitimacy appeared first on NewsBTC.