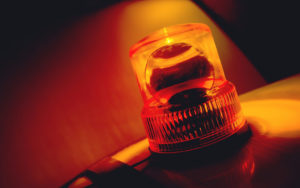 P2P Bitcoin exchange Localbitcoins faced fresh controversy this week after appearing to warn users not to use privacy-focused web browser Tor.

---
Localbitcoins Raises Concerns About Tor Privacy
As noted by transaction compliance expert Richard Bensberg on September 9, the company hung a banner on its website which claims Tor users face increased risk of theft.
"Warning to all Tor users: A Tor browser exposes you to the risk of having your bitcoins stolen," the banner reads.
It remains unknown whether the banner is visible only to those who access Localbitcoins via Tor. The motivation behind the move also remains a mystery, with executives yet to comment.
Benberg had posted a screenshot of the banner to Twitter, where it quickly gained the scorn of others who criticized Localbitcoins' tone.
The warning presented Tor, which is traditionally associated with more private browsing, unfairly, they said, and other browsers such as FireFox are theoretically just as vulnerable.
"I (don't) believe for one minute it is well intended. Name…
Click to continue reading on its source location…
Source: https://thebitcoinnews.com/localbitcoins-warns-tor-browser-increases-risk-of-bitcoin-theft/