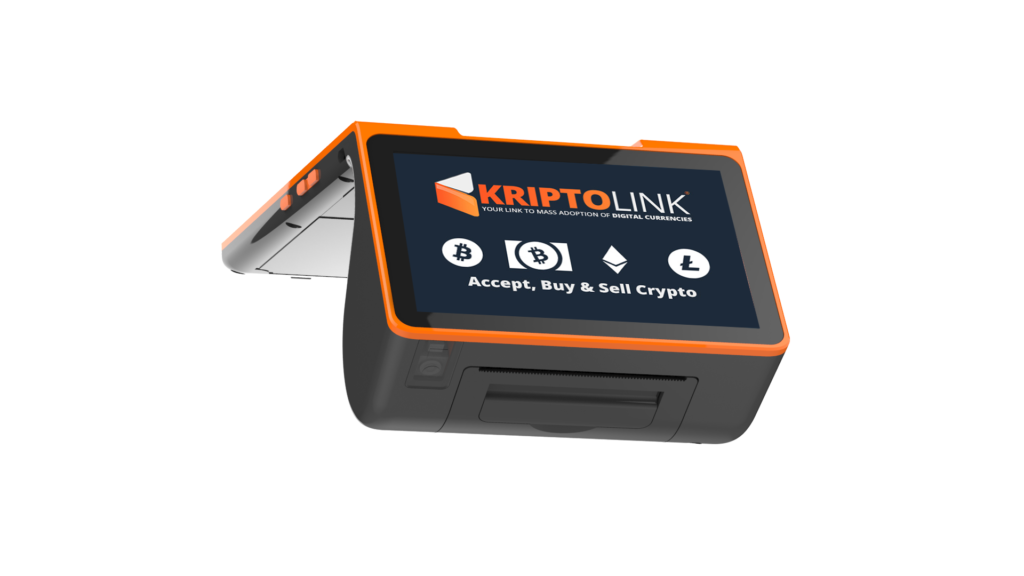 New POS terminal set to mainstream cryptocurrency transactions in Africa.
Pretoria-based tech start-up, KriptoLink, today announced the launch of its POS terminal, designed to allow any merchant or individual to buy, sell, trade and accept digital currency payments.
"KriptoLink is a leap forward in the world of cryptocurrency," says Marketing Director Brink van Zyl. "Up until this point, there have been many exchanges allowing for the trading and storage of cryptocurrencies such as Bitcoin and Ethereum. Making purchases with these currencies in the ordinary retail environment, however, has not been possible until now. KriptoLink is the enabler of this new dimension in both online and storefront commerce."
Combined ATM and POS
The KriptoLink terminal is a combined ATM and POS system. It allows for the storage and purchase of cryptocurrencies, while also enabling their use in the purchase of goods and services. A future upgrade to the technology will enable merchants to use the terminal to create their own NFC card wallets….
Click to continue reading on its source location…
Source: https://thebitcoinnews.com/kriptolink-announces-launch-of-game-changing-digital-currency-trading-technology/