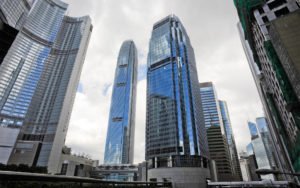 The weekend saw fresh violence erupting on the streets of Hong Kong as protesters increased their presence and the police amplified their responses. It seems a strange time for regulators to publish a paper on crypto as ATMs on the island nation ran out of cash.
---
New Directions For Crypto Fund Managers
Hong Kong's Securities and Futures Commission (SFC) published a document late last week with instructions for portfolio fund managers. The first of its kind announcement comes at a time of heightened bitcoin interest as protests against the mainland intensify.
The document titled 'Pro forma Terms and Conditions for Licensed Corporations which Manage Portfolios that Invest in Virtual Assets' was published in English and Chinese. It provided detailed guidance to fund managers on all aspects of handling virtual assets. It also detailed out a framework for dealing with ICOs, which the regulatory body will oversee.
There was nothing negative in the document which essentially served as a 'good behavior' guide for fund managers offering…
Click to continue reading on its source location…
Source: https://thebitcoinnews.com/hong-kong-regulators-issue-crypto-guidance-as-atms-run-dry/