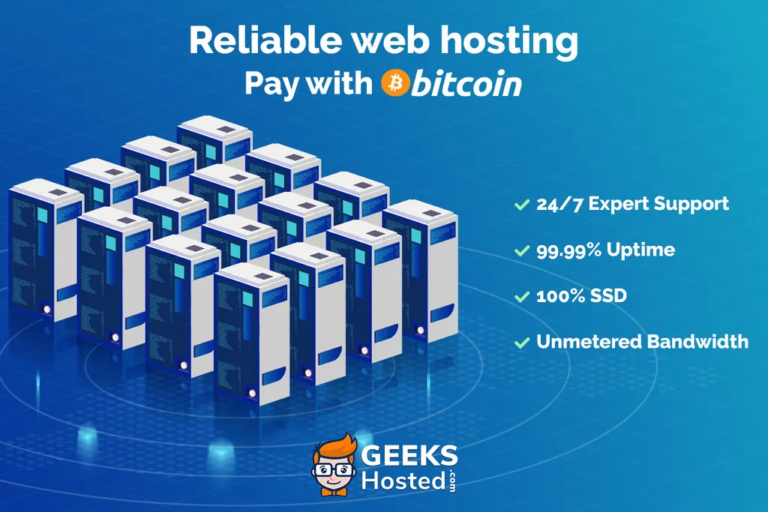 Premiere web hosting service provider GeeksHosted, the household name in serving web hosting services to the tech-savvy community, is now cementing its reputation by accepting crypto payments. This extends their services to individuals who place a high value on privacy and control over their own money, and who are more inclined to these forms of digital payments.
New Payment Option
Cryptocurrencies have changed the way digital payments are viewed and have introduced healthy competition in the digital payment ecosystem, as they now allow for transactions to be conducted across the globe in the most direct and efficient way possible.
A growing awareness of crypto-payments and their potential to revolutionize the internet economy places GeeksHosted at a strategic position in the web industry. They now have new extensive payment options – which includes Bitcoin payments and a host of 50 other cryptocurrencies such as ETH, XRP, LTC, BCH, DASH, a few Stablecoins and others.
Outstanding Performance
GeeksHosted's latest development…
Click to continue reading on its source location…
Source: https://thebitcoinnews.com/geekshosted-web-hosting-platform-enables-crypto-payments/