This Sunday will see the nail-biting climax of the English Premier League, and likely another complete whitewash by Mercedes in the Spanish Grand Prix. But who has time for sport, when we have a whole week's worth of Bitcoin news to catch up on?
---
Bitcoin Price Goes Parabolic
It was all about $6000 at the start of the week. The target seemed eminently achievable, with even the little wobble following the Binance hack quickly shaken off.
By Thursday, Bitcoin reclaimed $6000 for the first time in 6 months… but the story didn't end there.
On Friday, $6400 fell, prompting Max Keiser to comment that $10,000 was just a chip-shot away. Although at the time, that seemed like a pretty gnarly chip across a water hazard.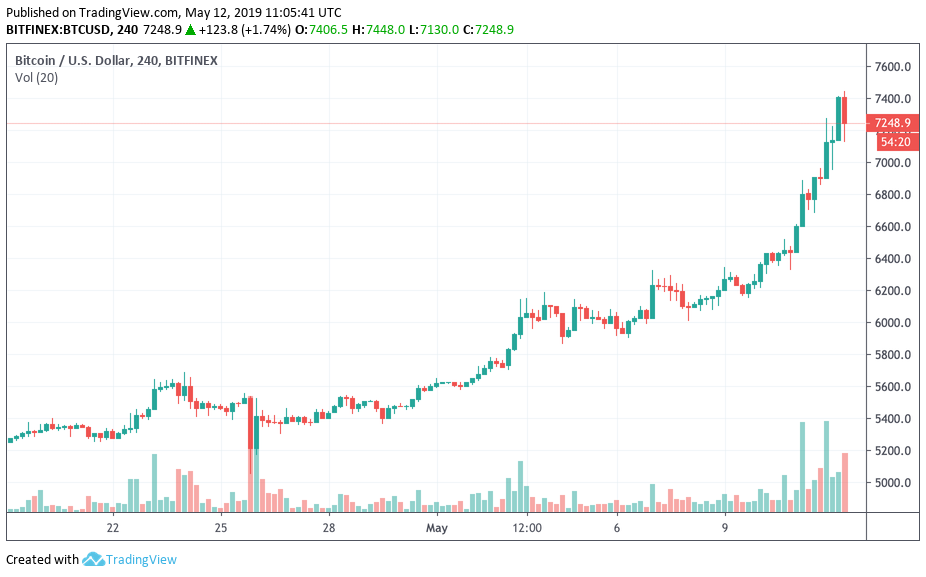 By Saturday, BTC price had gone full parabolic, topping a $7000 point that wasn't even being considered as the week began. This morning has already seen $7500, on the back of record volumes at BitMex, causing interest to finally pick up in Google trends.
With a recent report concluding that Twitter and Google…
Click to continue reading on its source location…
Source: https://thebitcoinnews.com/from-parabolic-price-to-ban-bitcoin-politicians-past-weeks-top-stories/