This Sunday will see over 40,000 people attempt to run a 26.2 mile course through the streets of London. It will also see Bitcoinist pack a marathon week of news into the much more easily attempted list of past week's top bitcoin stories. 
---
Bitcoin Price Pulled In Opposing Directions
The past 7 days saw a price spike midweek, bringing a new 2019 high as resistance at $5600 was broken.
Everything looked rosy, as we saw the first Golden Cross (where 50-day moving average overtakes 200-day MA) since 2015. Several prominent analysts flipped to the bullish side, including Murad Mahmudov, who now believes there's a 75% chance the BTC/USD bottom was in.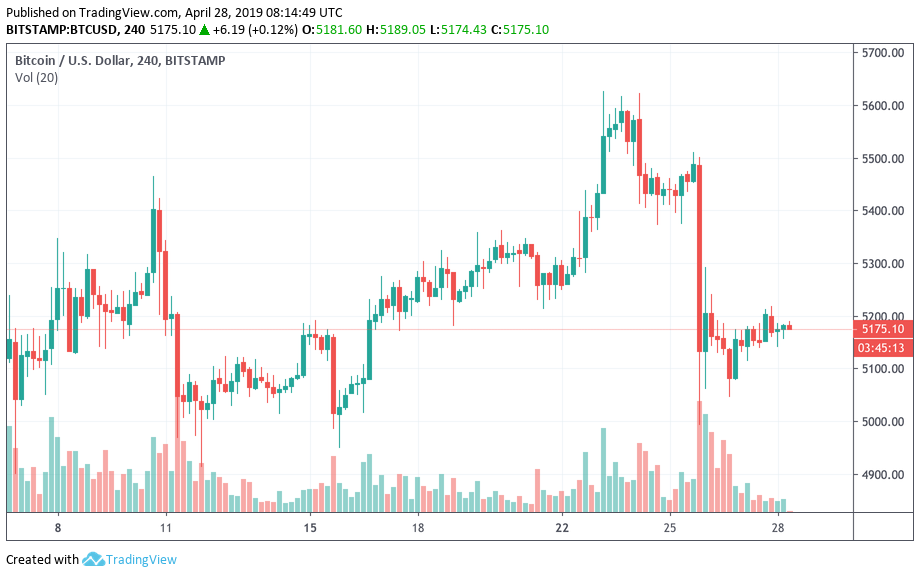 And then the New York Attorney General made a public filing against Bitfinex, accusing it of covering up a $850 million hole in finances by borrowing money from Tether reserves. Bitfinex refuted the claims as 'riddled with false assertions', but the damage had already been done.
Traders pulled $165 million out of the exchange in just 12 hours. The knock on from this…
Click to continue reading on its source location…
Source: https://thebitcoinnews.com/from-bitcoin-price-lil-pump-to-bitfinex-tethers-last-weeks-top-stories/