Ethereum price failed to surpass the $144.00-145.00 resistance area. ETH/USD is declining slowly and it remains at a risk of a downside break below the $136.20 support level.
Ethereum price struggled to settle above $142.00 and declined below $140.00.
ETH/USD is trading below a major bearish trend line with resistance at $139.00 on the 30-minute chart.
The price could gain bearish momentum if it continues to struggle near the $142.00 barrier.
Ethereum Price Analysis
After a sharp dip, bitcoin, Ethereum, ripple, EOS, litecoin, XLM and other altcoins recovered nicely. ETH/USD traded as low as $131.00 and later climbed above the $136.00 and $140.00 resistance levels.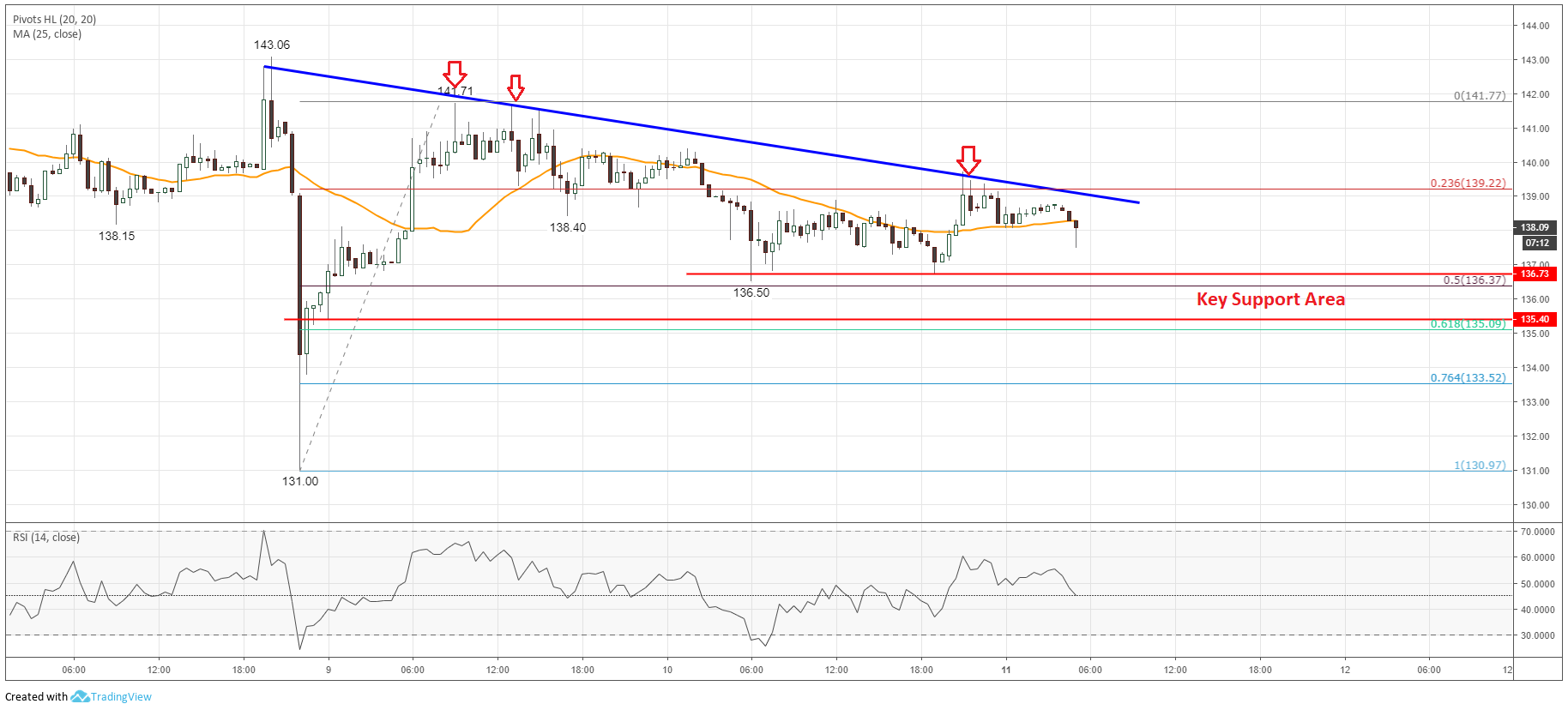 Click to Enlarge Chart
Looking at the 30-minute chart of ETH/USD, the pair even traded above the $141.00 level and the 25 simple moving average (30-min). However, there was no break above the $142.00 resistance and a swing high was formed near the $141.71 level.
Later, the price started a steady decline and traded below the $140.00 and $139.00 levels. There was a…
Click to continue reading on its source location…
Source: https://thebitcoinnews.com/ethereum-eth-price-prediction-renewed-risk-of-downside-break/