Ethereum price rebounded above the $136.00 level, but struggled to clear $139.00-140.00. ETH/USD could decline again before it tries to climb above $140.00.
Ethereum price is facing important resistances near the $137.25 and $138.00 levels.
A crucial bearish trend line is in place with resistance at $136.50 on the 30-minute chart.
ETH price is likely to dip towards the $133.50 support before it could climb higher.
Read our Guide to Trading Bots to Trade ETH Automatically.
Ethereum Price Analysis
After a sharp decline towards the $130.00 support level, Ethereum price recovered above the $133.50 and $135.50 resistance levels. However, ETH/USD failed to stay above the $138.00 and $139.00 levels, resulting in a downside reaction.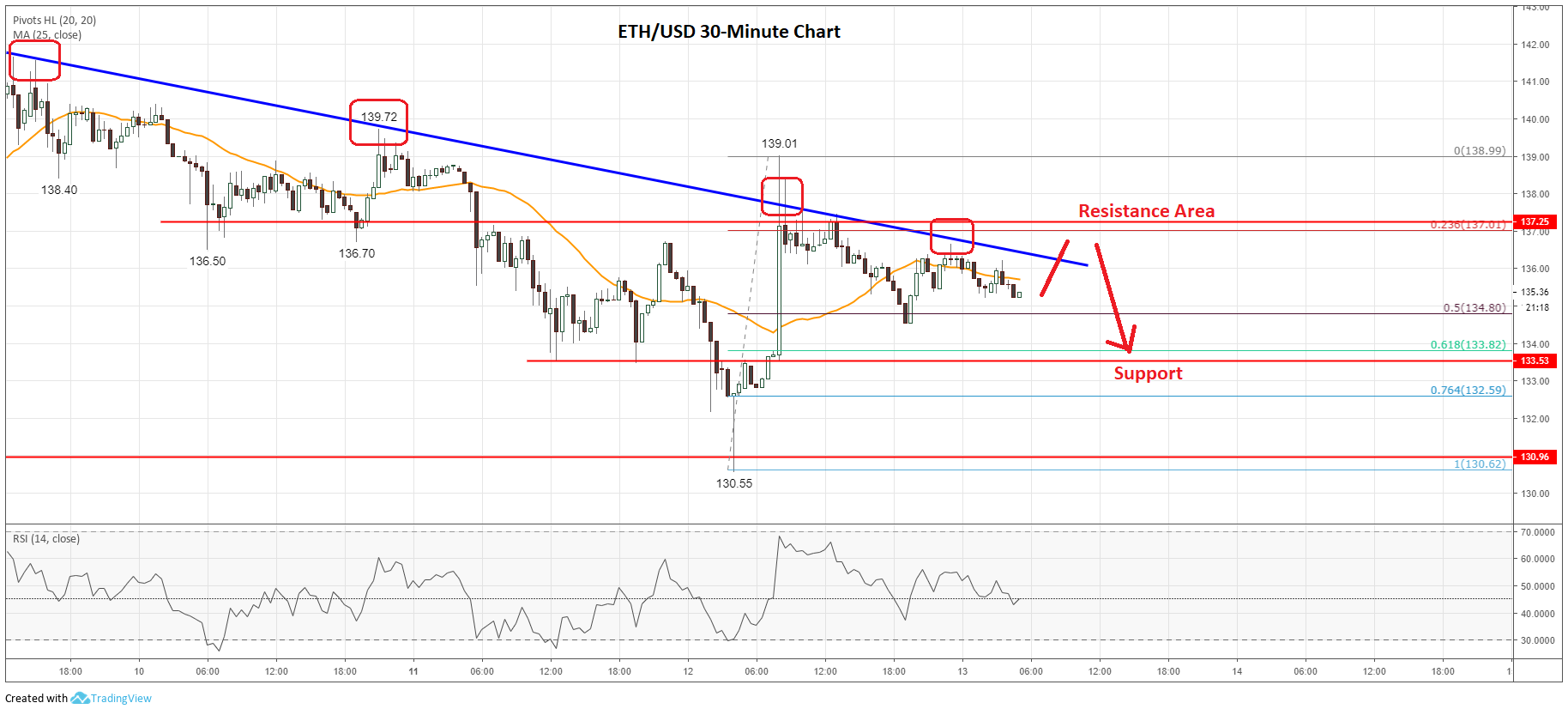 Click to Enlarge Chart
Looking at the 30-minute chart of ETH/USD, the pair traded as low as $130.55 and later jumped towards the $139.00 level. The price traded as high as $139.01 and later started a downside correction. It declined below the $137.00 level and the 25 simple moving average…
Click to continue reading on its source location…
Source: https://thebitcoinnews.com/ethereum-eth-price-prediction-one-last-dip-before-higher/