From the Rarible blog.
We want Rarible to be a platform that helps Web3 communities grow and do awesome things together. This new design aims to encapsulate that.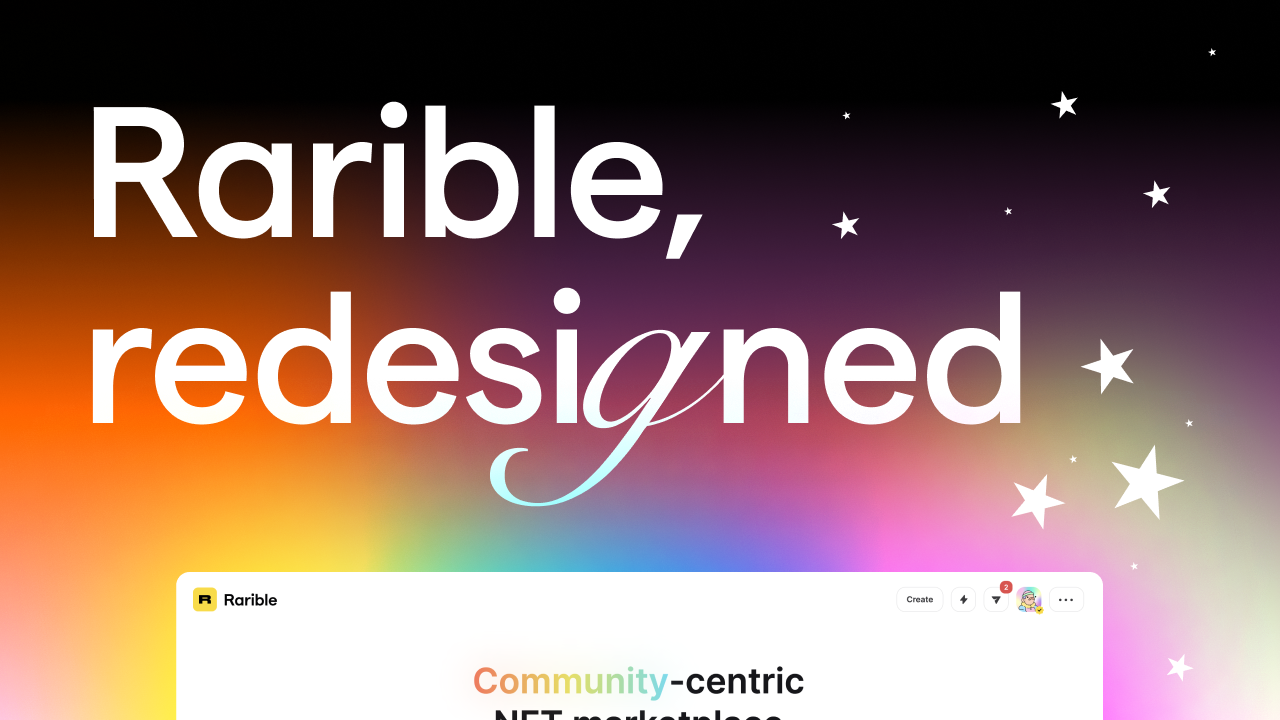 Web3 evolves faster than Charmander after reaching level 16. Projects, trends and prices change all the time—and so does your favorite NFT marketplace.

Over the past few months, our magicians design team have worked on redesigning our home page. And while our clean, new look is awesome, it comes from a deeper place:
NFTs are great for many things. But they're uniquely great at empowering communities. Web3 communities unite people—no matter where they're from or what they look like.
That's why our new home page focuses on helping you find a community you want to belong to—or strengthen the bonds with one you're already a part of.
Instead of just listing NFTs, it also features community marketplaces we've been building for some awesome NFT projects and our editorial content so you can always learn about the latest marketplace update or NFT trend, be it CC0, anime or… what is cool these days? Gob—goblins? Okay probably not about goblins specifically, but you get the drill.


In short, we want Rarible to be a platform that helps Web3 communities grow and do awesome things together. This new design aims to encapsulate that.
Now let's see how to make the most of the new homepage so you can find a community you love.
How to Rarible 2.0
Find what you're looking for. Across different blockchains.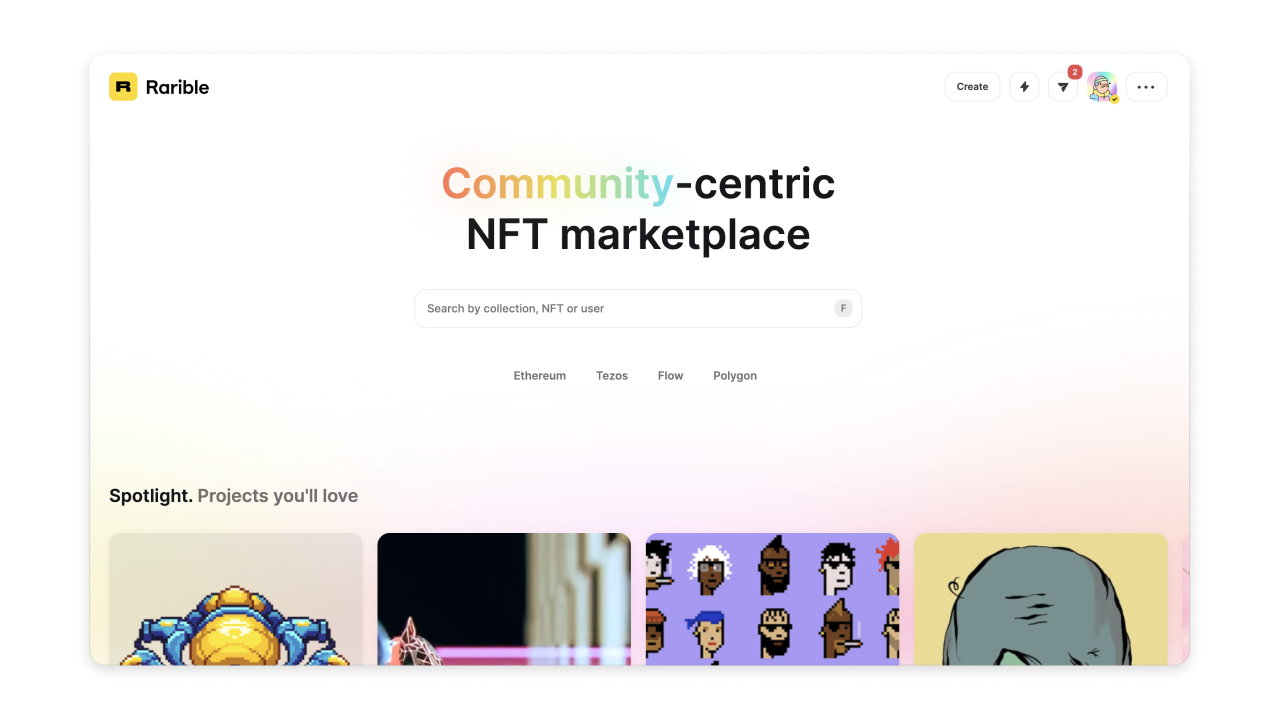 The first thing you probably realize is our big, new search bar! Finding the right NFT is a big task, so we wanted to make it as easy as possible. Looking for a specific community? Just type it in.

And because the future is multi-chain, you can also click on one of the supported blockchains to exclusively find NFTs minted on that chain.
Create & access your (multi-chain) account in a few clicks.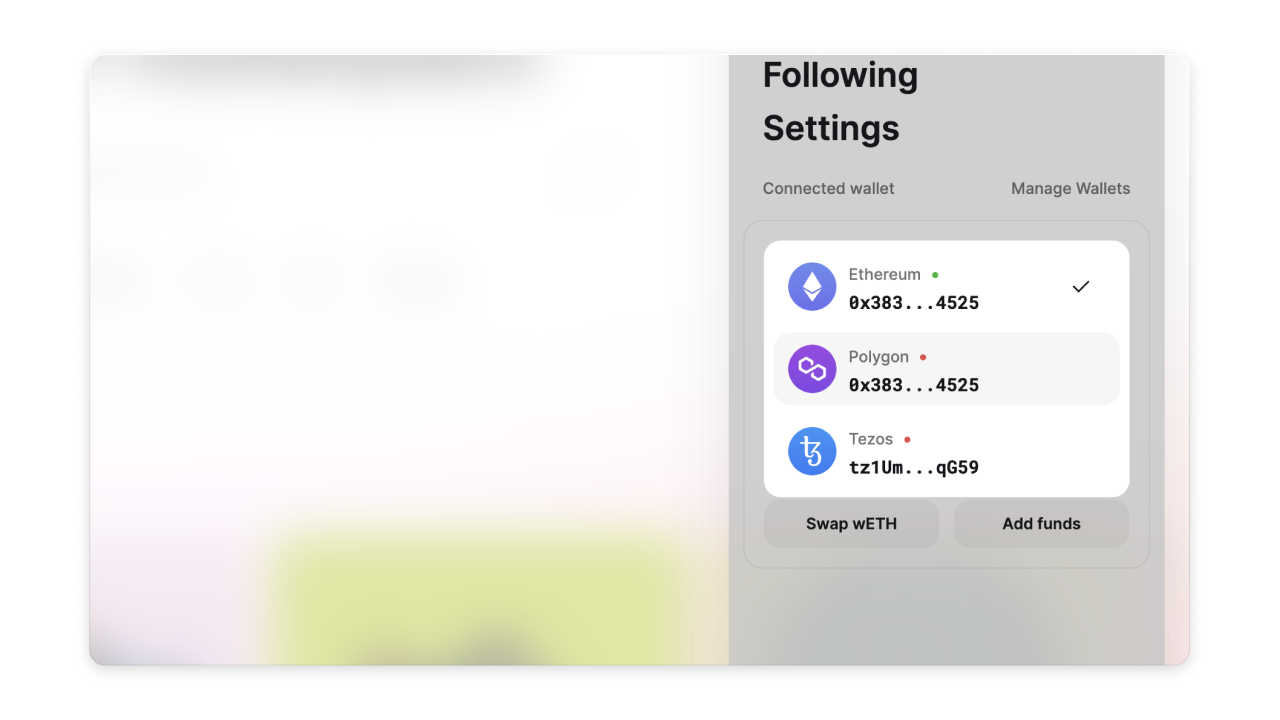 On the top right, you can sign in with a wallet from the following blockchains:
— Ethereum
— Polygon
— Tezos
— Flow
It's easy: Just hit "sign in", connect your wallet and you've got access to your profile! If you don't have a profile yet, signing up is easy, too: Connect your wallet, accept our terms of use, choose a display name and you're good to go.
And if you collect or create on multiple blockchains, don't forget to create your multi-wallet profile and unite all your NFTs on one page.
Spot trends in real time.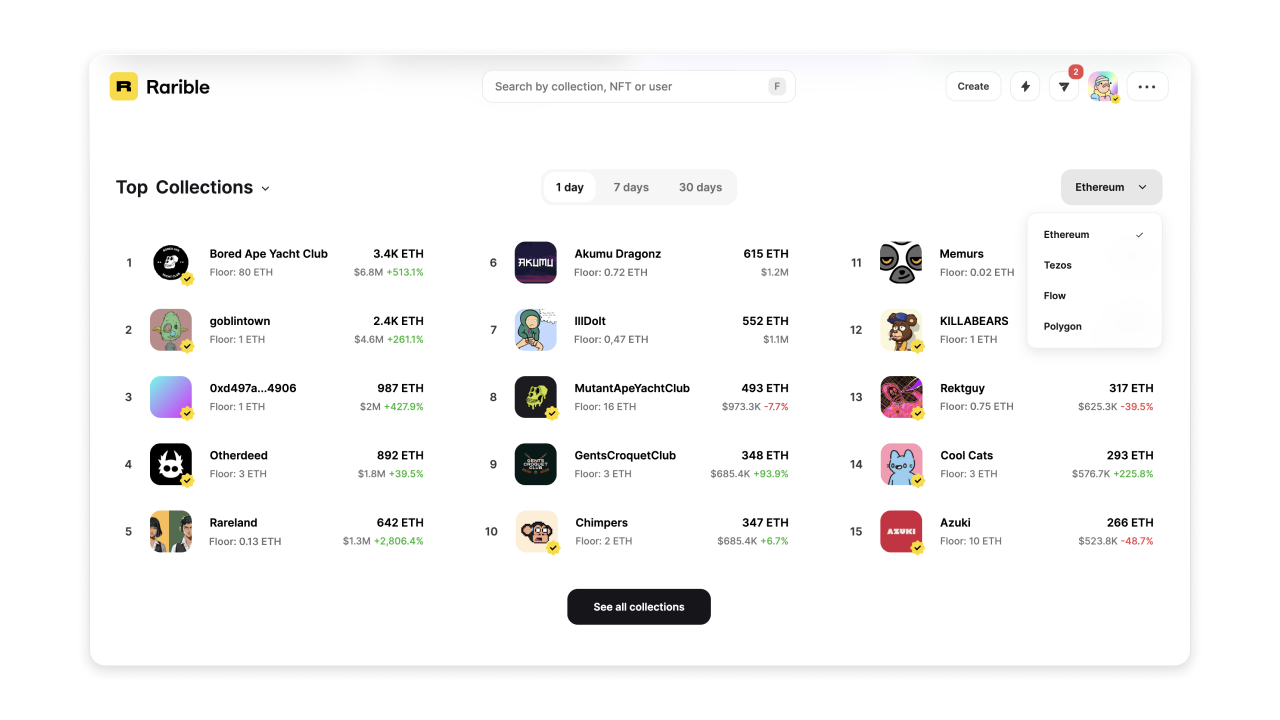 Right below the featured section, you'll see the collections with the most trading volume, auction bids and highest recent sales. If you don't want to miss the next big thing, check out those collections.
Find the hottest new NFTs.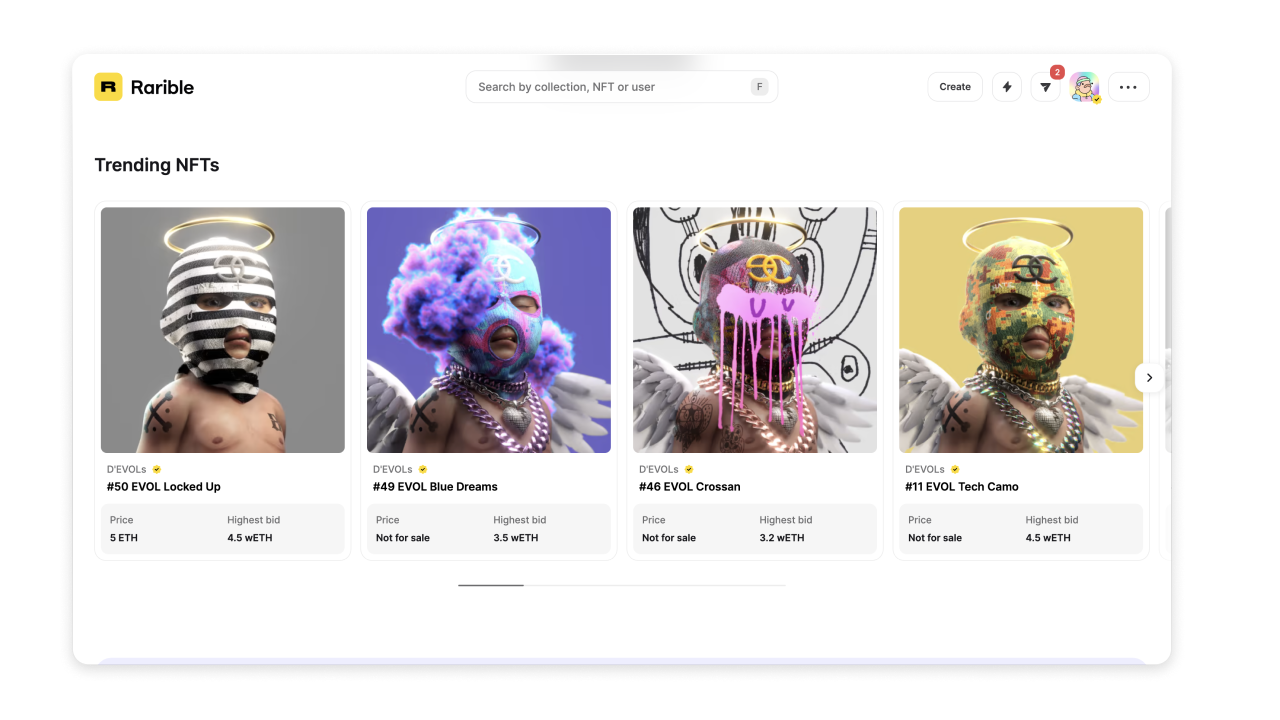 Our featured drops section always shows you projects we partnered with, curated artist drops or trendy NFTs.
Further, below the 'Top collections', you'll find two sections that will help you spot new NFTs.
One is 'Trending NFTs', where you'll see most popular live auctions that are taking place on Rarible.com.
The other one is 'Popular categories', a section where you can filter out what you're looking for specifically. PFPs, Music NFTs, Metaverse land, Photography—you name it!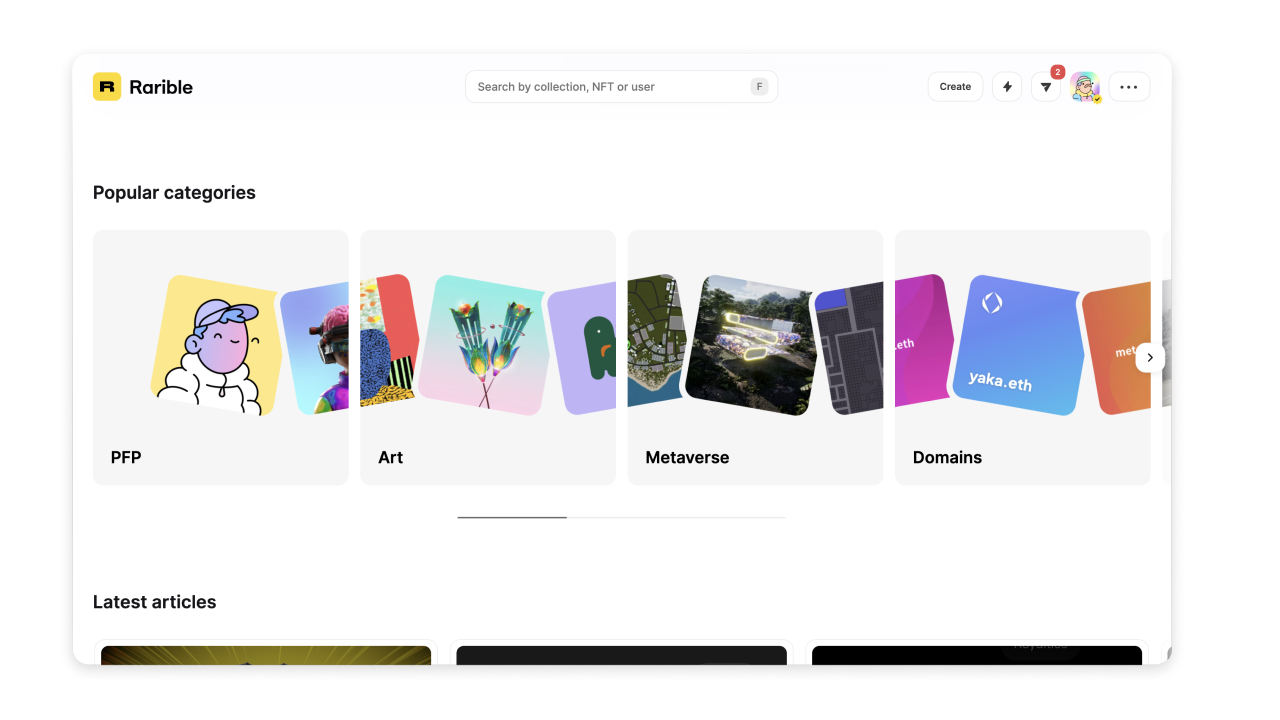 We'll keep you in the loop of this ever changing market.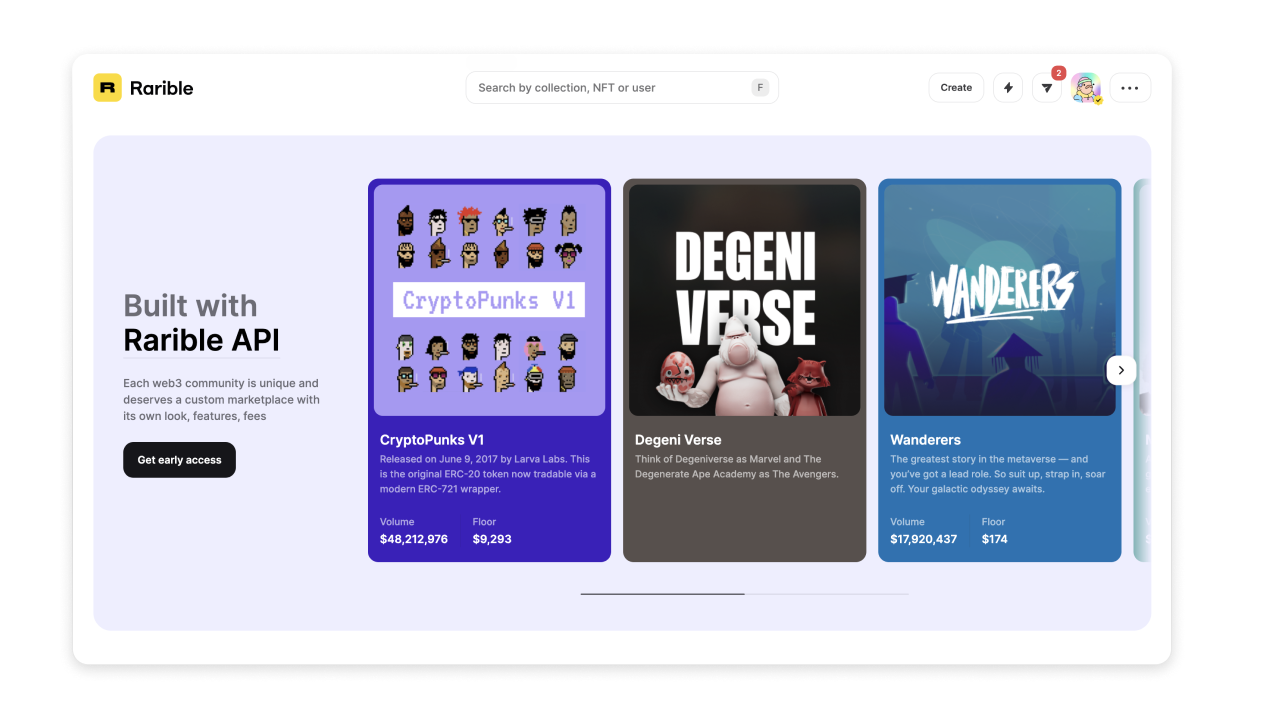 We take pride in not only our marketplace, but the Web3 products we've been building outside of it with the Rarible Protocol—the open source, cross-chain
decentralized NFT toolset.
Community marketplaces that are tailored to specific NFT projects have been a massive focus for us lately. In fact, we think they're the future of NFT trading. You can now access those marketplaces directly from our homepage for that personalized shopping experience.
Become a Web3 expert.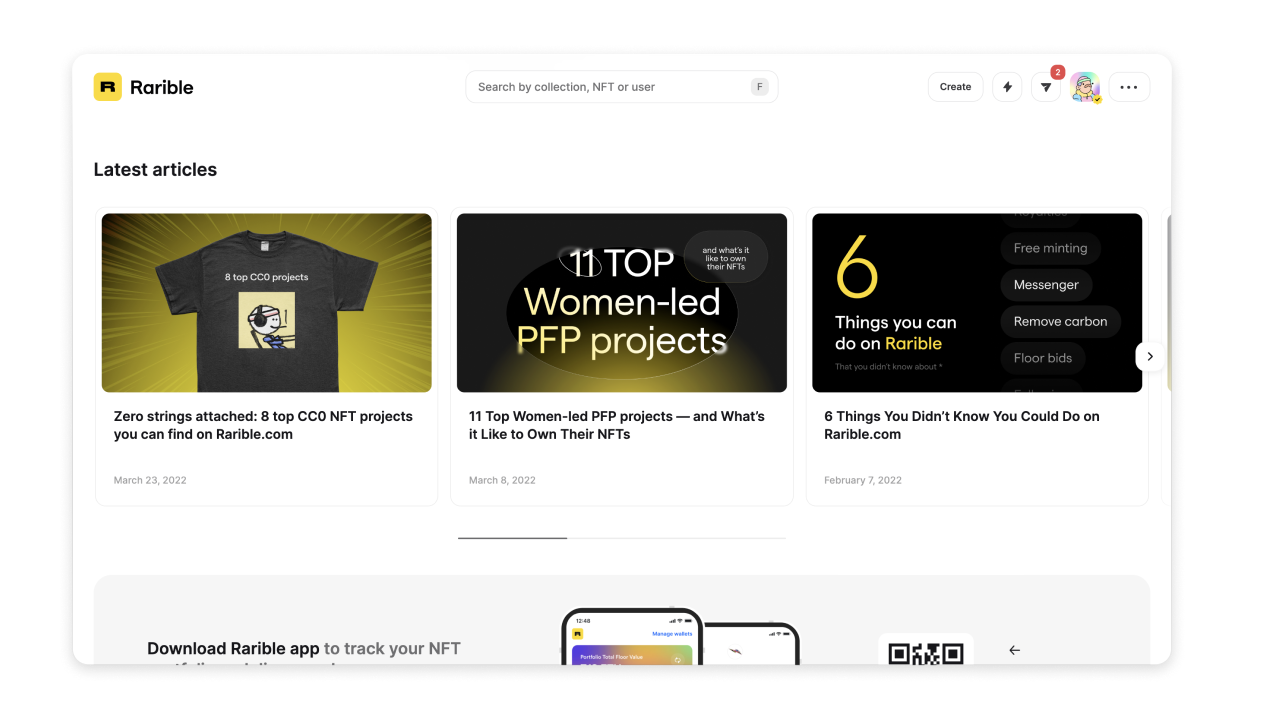 Did you know we put out incredible articles all about NFT projects and Web3? I (that being me, the writer of said articles) hear they're incredibly well-researched, fun to read and super informative!
Joking aside, we always pin some useful resources about NFT communities, new projects and Web3 in our articles section. Check them out and learn more about the space.
The article above came directly from the Rarible blog, found on https://rarible.com/blog/