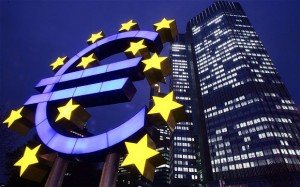 The European Central Bank (ECB) should determine objectives for its digital currency taskforce by mid-2020, ECB President Christine Lagarde said during her first policy meeting.
---
What's the Purpose of a Digital Euro?
Earlier today, the ECB's Governing Council met to decide the benchmark interest rate and the monetary policy. After the event, new ECB President Christine Lagarde held her first press conference, along with ECB Vice-President Luis de Guindo.
She said that the central bank hoped to figure out objectives for a digital currency before the first half of next year ends, adding that the ECB should be "ahead of the curve" on that matter.
Before developing a digital euro, the ECB has to set its priorities and determine what it wants to achieve with the taskforce. Lagarde stated:
Are we trying to reduce costs? Are we trying to cut out the middleman? Are we trying to have inclusive finance at no cost? There is a whole range of objectives that can be pursued.
She admitted the high demand for stablecoins, though explicitly…
Click to continue reading on its source location…
Source: https://thebitcoinnews.com/ecb-to-set-objectives-for-own-digital-currency-lagarde-suggests/