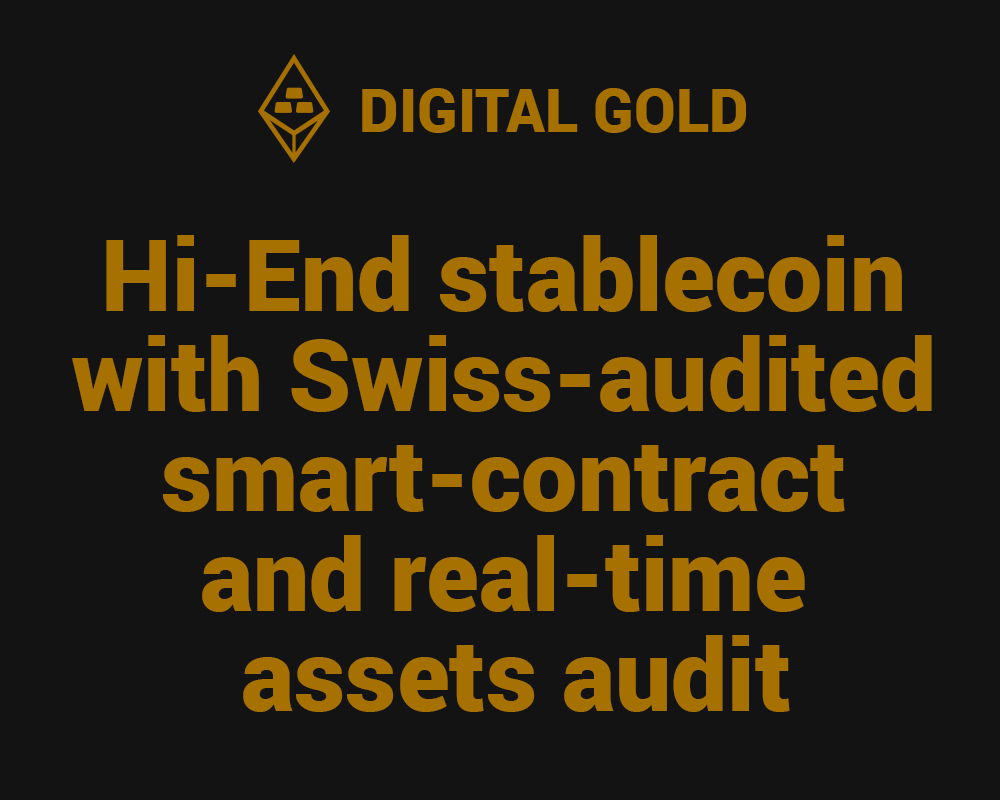 Bitcoin Press Release: The team of DIGITAL GOLD is happy to announce the new GOLD stablecoin. The company has developed a platform based on ERC20 token and smart-contract to represent gold.
September 10th, 2019, Singapore – The target of the Digital Gold platform is to digitalize physical gold and make it possible to transfer over the blockchain. GOLD stablecoins establish a digital link between a real-world asset (gold) and a gold-backed digital asset.
DIGITAL GOLD released its product for both precious metals investors and blockchain communities based on Swiss-audited secure Ethereum smart-contract. GOLD token is a true treasure for those who are looking for reliable stablecoin or just want to easily invest money in real gold with full privacy, top-level security and complete transparency guaranteed by a real-time audit of gold bullion assets in Singapore-based vault storage.
About DIGITAL GOLD
Gold has been used to store value for thousands of years. The unprecedented long-term stability of its purchasing power exceeds any…
Click to continue reading on its source location…
Source: https://thebitcoinnews.com/digital-gold-launches-stablecoin-and-market-leading-solution-for-secure-and-private-gold-ownership/