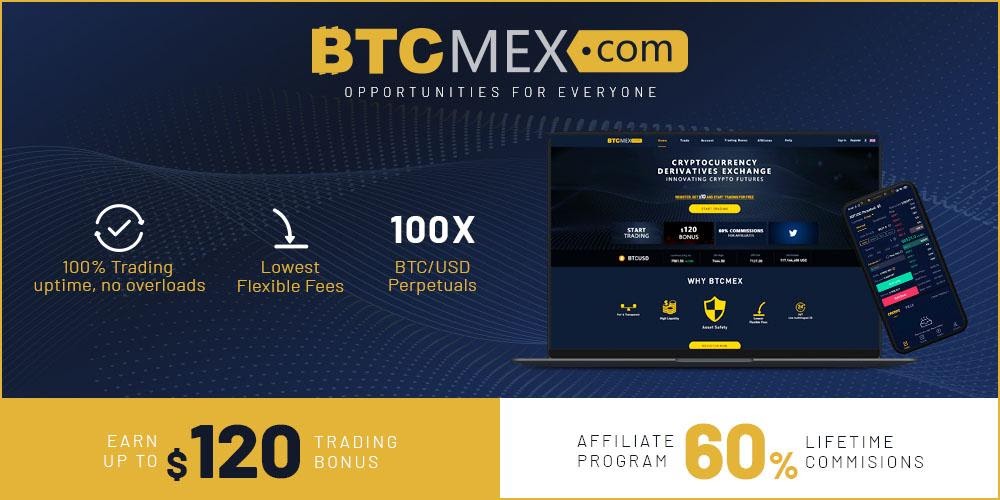 Bitcoin Press Release: Leading derivatives exchange BTCMEX is offering a $120 trading bonus and one of the Industries most lucrative affiliate programs to all of its uses.
21st January, 2020, Hong Kong – BTCMEX is a new cryptocurrency derivatives exchange that aims to bring opportunities for all everyone. The platform started operating at the end of 2019 and already boasts more than $50 million USD in daily trading volume, a $120 Trading Bonus, and one of the most lucrative affiliate programs in the industry.
The exchange was founded by one of the world's famous crypto investors, and the biggest Bitcoin adopter in China, Li Xiaolai, who founded many successful crypto and blockchain projects including Steemit and BigOne exchange. BTCMEX is headquartered in Hong Kong with offices worldwide. The company's core values are people, trust, and innovation, values which guided it's team to create a fair and transparent exchange to try and level the playing field between aspiring and professional traders.
Opportunities for Everyone
Among…
Click to continue reading on its source location…
Source: https://thebitcoinnews.com/derivatives-exchange-btcmex-launches-lucrative-affiliate-program-and-120-trading-bonus/