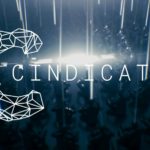 For our Cindicator price prediction, we will be looking at the past price trends and market opinions of the CND coin and estimate what value it will have in December 2019.
Cindicator Overview
Cindicator is a platform that uses machine learning and market analysis to allow users to manage and analyze financial assets. Cindicator's Hybrid Intelligence merges artificial intelligence with the opinions of human analysts "for the efficient management of investors' capital in traditional financial and cryptomarkets."
The platform claims to employ 50,000 financial analysts that are knowledgeable in currency, stock, and cryptocurrency markets. Through the platform, these analysts are asked questions and provide answers, which are then weighted and evaluated through their AI.
Based on their answers, the AI then formulates market analysis that Cindicator users can then profit from through a variety of trading tools.
The project launched its ICO in September 2017, in which US investors were banned from participating, but its app has been…
Click to continue reading on its source location…
Source: https://thebitcoinnews.com/cindicator-price-prediction-and-analysis-in-december-2019/