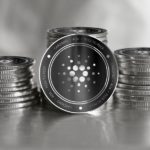 Today, we will be analyzing some of the historical price movements of ADA as well as its development status in order to formulate a Cardano price prediction for December.
Cardano Overview
Cardano is the blockchain platform in which the ADA cryptocurrency facilitates the direct transfers of digital funds.
The platform was also designed to run financial applications for both institutional and individual use. What is unique about the Cardano blockchain is its layered structure that has been developed from scratch in order to provide flexibility for future upgrades of a soft fork.
Cardano currently ranks 14th, with a market cap of $831.282.604, and a 24-hour volume of $53.183.218. It is priced at $0,032062, at the time of writing. There are currently 25.927.070.538 ADA in circulation out of a total supply of 31.112.483.745 ADA.
Cardano Price Prediction: Analysis
At the start of December, things seemed positive for ADA, as it began the month trading at $0,040426. However, in the following weeks, ADA declined gradually from one low…
Click to continue reading on its source location…
Source: https://thebitcoinnews.com/cardano-ada-price-prediction-and-analysis-in-december-2019/