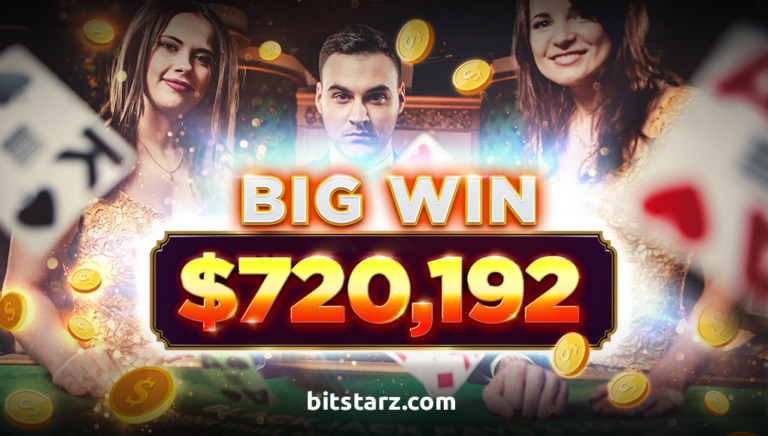 BitStarz players have been on a major winning streak lately – in recent weeks we've seen the award-winning online casino dish out huge sums on slots and table games. But, nothing will have prepared one blackjack player for what was to come last week. The player managed to leave the table an incredible $720,192 richer thanks to three – that's right, just three – winning hands.
The amazing win took place on the exclusive live Salon Privé Blackjack tables, with this lucky player able to add his name to the growing BitStarz big winners list!
3 Hands, 3 Huge Wins
The mammoth win was achieved across three Salon Privé tables, starting with Salon Privé Blackjack 1 where he picked up a cool $230,766 (43.88 BTC). Having tasted victory once, this high roller moved next door to Salon Privé Blackjack 2 where he did it again, landing $221,186 (42 BTC). Finally, he set about taking Salon Privé Blackjack 3 to the cleaners, managing to improve his haul by $268,240 (51 BTC).
It's clear that this player knew a thing or two about…
Click to continue reading on its source location…
Source: https://thebitcoinnews.com/bitstarz-blackjack-player-wins-720192-from-3-hands/