Bitcoin Price Analysis (BTC/USD)
On an hourly chart, the price of BTC/USD pair has succumbed an intense bearish pressure.  Having begun the session yesterday trading at $12197.51 that was followed by a false breakout that rolled the price down to currently changing hands at $11624.60.
The downward move was seen sharply during the U.S. trading session that dipped the price down by 4.7% over the last 24hrs.  The downtrend was pushed by the 21 day MA that is above the 7 day MA. The RSI indicator also seemed to have reflected the bear market since it moved sharply from the overbought region (above level 70) to trade at level 48 that signaled an increase in sell-offs.
Additionally, the RSI indicator is now hovering between level 60 and 40 that signaled a lack of dominance from either buyers or sellers.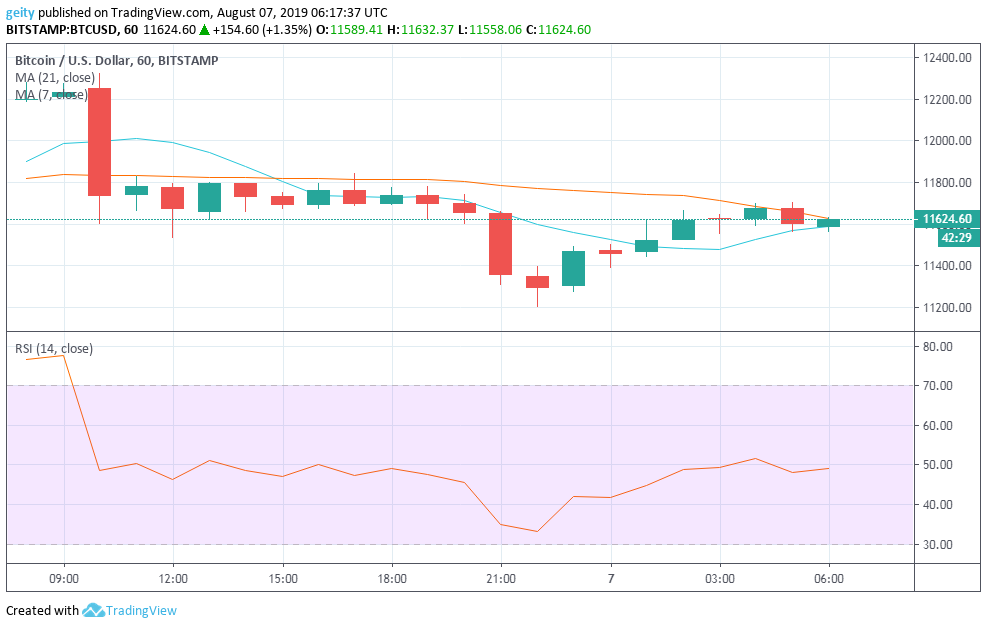 Bitcoin Price Prediction (BTC/USD)
Currently, the moving averages are trending towards each other, and the 7 day MA looks set to cross the 21day MA, which indicates incoming bullish momentum.  New targets should be set at $12000….
Click to continue reading on its source location…
Source: https://themerkle.com/bitcoin-tron-and-litecoin-cryptocurrency-price-prediction-and-analysis-for-august-8th-btc-trx-and-ltc/