Bitcoin price continues to post record highs in 2019, breaking the key $6,000 level not seen since the mid-November plunge. 
---
More Evidence Of A New Bull Market
Bitcoin price 00 has broken key resistance at $6,000 to reach as high as $6,077 on Bitstamp on about $15 billion in trading volume.
BTC/USD also marks an impressive 40 percent gain since the start of the year to outperform the S&p500, commodities, and oil.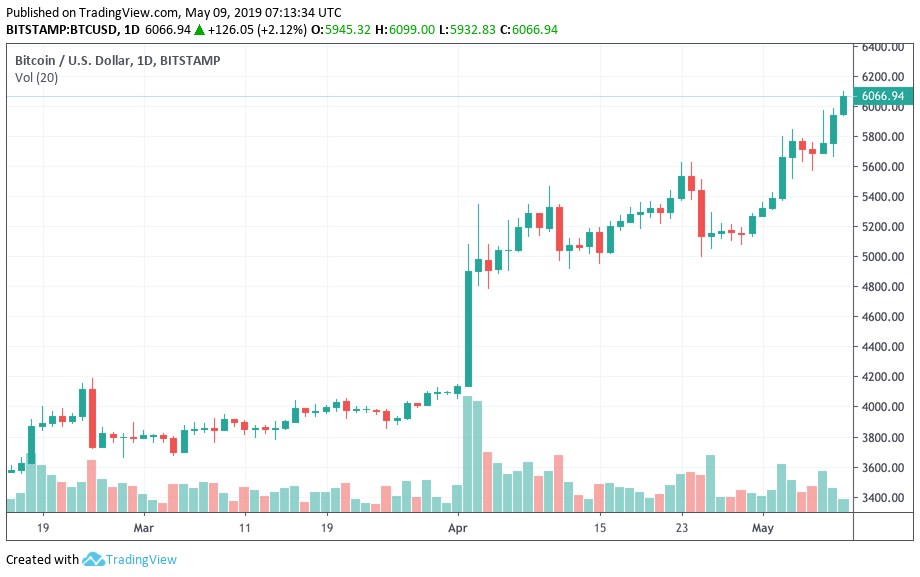 It also suggests that Bitcoin appears completely unaffected by the Binance hack as the CEO toyed around with the idea of a 're-org' to much backlash. What's more, many commentators were even "shocked" that the idea was even being discussed.
In other words, price is showing new signs of strength as the inability of the world's biggest players to affect Bitcoin in any way becomes increasingly apparent.
It turns out the re-org discussion is hotter than the incident itself. And becoming a little twisted.

1. we did not initiate the idea. It came from a suggestion from Jeremy (quoted tweet)
2. we did discuss…
Click to continue reading on its source location…
Source: https://thebitcoinnews.com/bitcoin-price-reclaims-6k-for-the-first-time-in-6-months/