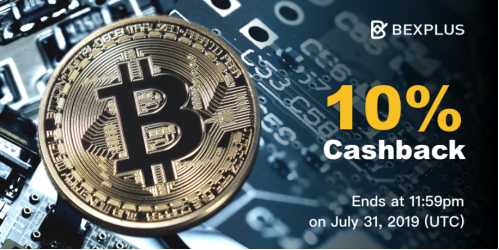 Bitcoin (BTC-USD) and most of the other cryptocurrencies are under pressure this week, continuing the multi-day downward trend. The leading cryptocurrency has lost 14% of its value on Tuesday over the 24-hour period and around 30% from the recent high. During 18th July Asia Session bitcoin is trading 23% lower than it was a week ago, around $9,700.
According to Coindesk's Omar Godbole, if the events of 2016 would repeat, $7,500 could become a new support price. Bitcoin dropping to $6,100 while still maintaining its parabolic formation is also possible.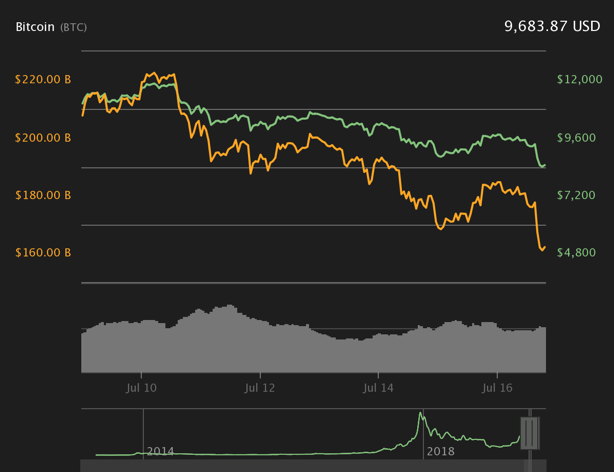 As one would expect, Bitcoin-related, altcoins, which are dependent on Bitcoin, also have a drop in price.
Ether (ETH) fell slightly less than BTC, shedding 10.4% to hit $203, while Litecoin (LTC) and Binance Coin (BNB) mirrored the behavior.
Bitcoin currently accounts for just over 66% of the total cryptocurrency market cap, a near two-year high.
There could be several major factors standing behind bitcoin's current volatility: International Exchange's new futures…
Click to continue reading on its source location…
Source: https://thebitcoinnews.com/bitcoin-plunging-but-possibilities-for-investors-still-available/