Bitcoin Cash Price Analysis (BCH/USD)
In the last 24hrs, Bitcoin cash has maintained a bearish run.  The same trend is most likely to continue since the 21 day MA is actively trading above the 7 day MA.  BCH/USD pair corrected losses yesterday to trade below the critical resistance level at $322.0.  Additionally, the bearish pressure has defined the support level near $312.2.
The price was later on fluctuated further down to consolidate below $304.3. Apparently, BCH/USD pair escalated from $321.4 to currently changing hands at $303.9 that translate to a minimal dip of 5.4% over the intraday.
In addition, the RSI indicator (X) that moved from a high of 50 to the oversold zone also reflected the downward move.  The bearish move also signaled a reduction in the investor's sentiments that resulted in an increase in sellouts over the last 24hrs.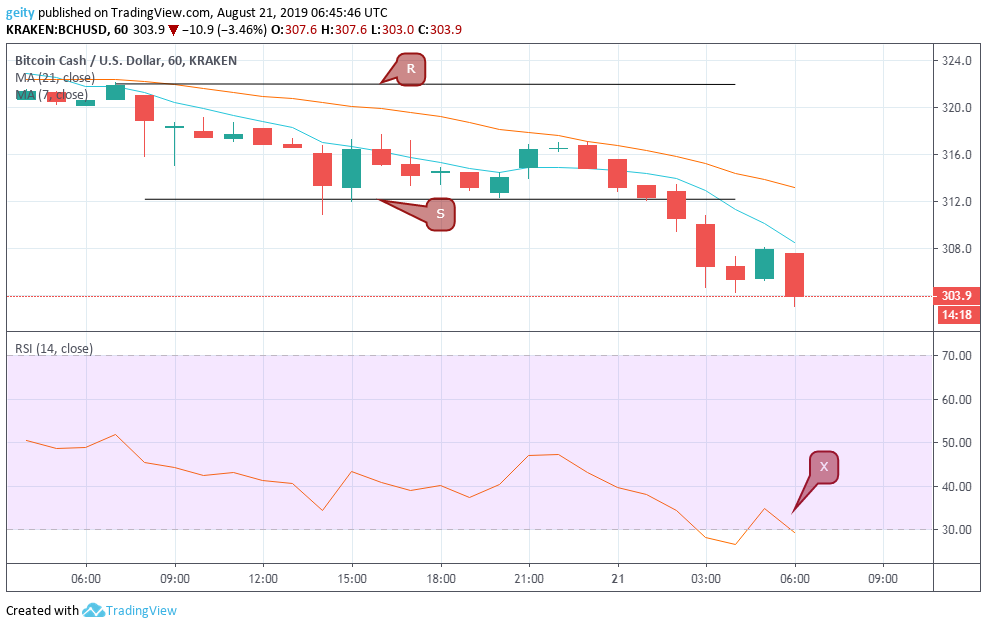 Bitcoin Cash Price Prediction (BCH/USD)
At the moment, all the technical indicators point at the fact that the incoming trend is bearish since they are both trading southwards.  A…
Click to continue reading on its source location…
Source: https://themerkle.com/bitcoin-cash-bitcoin-and-ethereum-price-prediction-and-analysis-for-august-21st-bch-btc-and-eth/