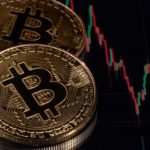 Today, we will be taking an in-deep look at the historical prices and market opinions of BTC, so that we can project a Bitcoin price prediction for January 2020.
Bitcoin Overview
Bitcoin is the world's first crypto, created in 2009 by the anonymous Satoshi Nakamoto. Bitcoin (BTC) is currently the number one coin in the crypto world, with a trading price of $7,589.93 and a market cap of $137,717,427,358.
There are currently 18,144,762 BTC in circulation out of a total of 21.000.000 BTC. $21,765,197,319 worth of BTC was the volume traded in the last 24 hours.
Bitcoin Price Prediction: Analysis
Bitcoin started December at $7.571,62, with the price declining throughout December until the price reached a new multi-month low of $6.540,05 on December 18th. Luckily, the following day, BTC recovered to $7,200 and continued to keep itself above this value.
On December 23rd, there was a noticeable increase in Bitcoin price, with the coin surpassing the $7,500 resistance level. The price also briefly touched the $7,600 level and the 100…
Click to continue reading on its source location…
Source: https://thebitcoinnews.com/bitcoin-btc-price-prediction-and-analysis-in-january-2020/