Bitcoin Price Analysis (BTC/USD)
On an intraday chart, the price of BTC/USD pair has further dipped from the previous price of 10473.00 and is currently changing hands at $9917.57 that translated to an intraday dip of 5.3%.  The bulls seemed to have lacked the means or strategy to pull up the market momentum. This was reflected by the 21 day MA that hovered above the 7 day MA over the last 24hrs.
The RSI was also seen trading below the oversold territory that signaled a buy sign.  This also confirmed sellers have the upper hand.  At around 06:00 traders brought the momentum back up as reflected by the RSI indicator that is currently heading north indicating an increase in buyouts.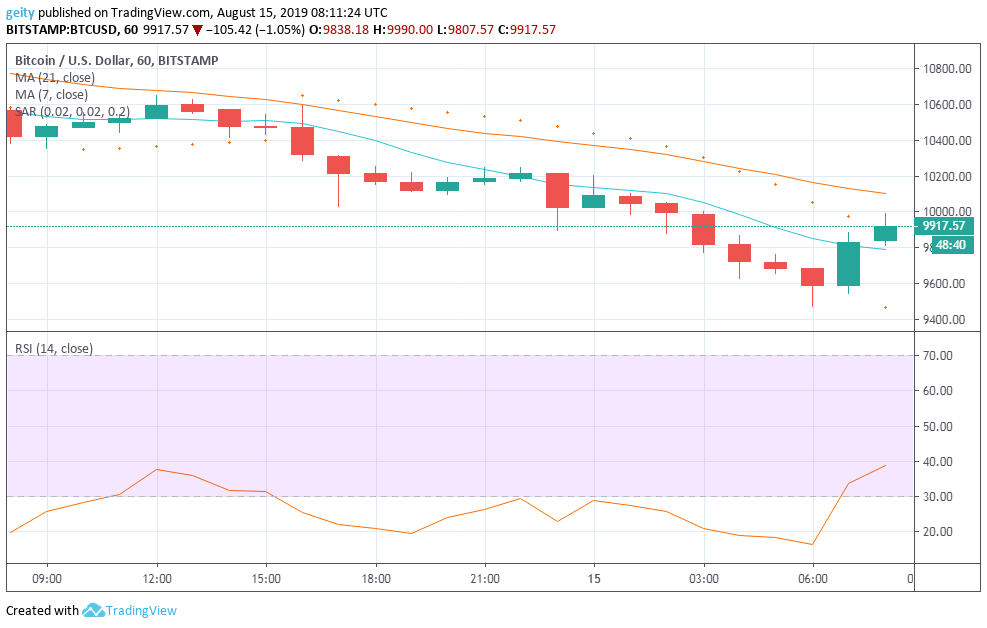 Bitcoin Price Prediction (BTC/USD)
Currently, most indicators signal price recovery shortly.  The parabolic indicator is presently below the pair's price that indicates a buy signal.  The RSI indicator has also gained momentum and is tending Northway that signal a bullish outlook.  New target should be set at $10400.0
Bitcoin Cash Price…
Click to continue reading on its source location…
Source: https://themerkle.com/bitcoin-bitcoin-cash-and-binance-coin-price-prediction-and-analysis-for-august-17th-btc-bch-and-bnb/