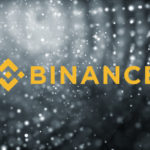 The new lending platform of the Binance crypto exchange has included new cryptos in the third phase of its rollout, such as Litecoin, XRP, and Tether.
The second phase of the launch saw the addition of coins like BTC and few altcoins such as ETH and ADA. Other altcoins that have been included in the third phase of Binance Lending Products are BNB, ETC, and USDC.
"Binance will launch the third phase of Binance Lending Products at 2019/09/11 6:00 AM (UTC), where 14-day fixed term lending products will be made available."-read the official post.
The company has stated that it will continue to apply a "first-come-first-served" conduit with the interest payout being credited immediately after the loan term matures. The post also had attached a chart which went in more details to help investors better understand.
Source: Binance
The post also gave an example to better illustrate the process:
"If User A subscribes to 10 lots of BNB (14 days) Lending (total lend of 100 BNB), the interest earned at maturity date will be 0.038356 BNB * 10 =…
Click to continue reading on its source location…
Source: https://thebitcoinnews.com/binance-lending-platform-includes-3-cryptos-in-third-phase/