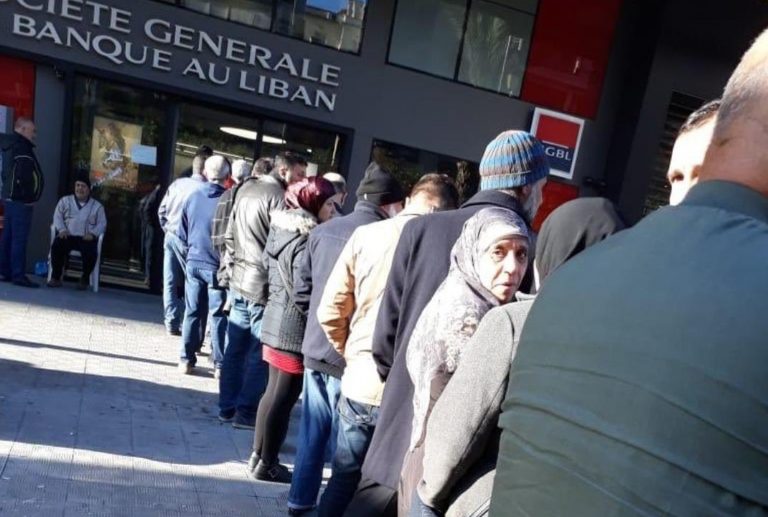 Lebanese citizens have been dealing with economic hardship, as the country's central bank imposed customer withdrawal limits last October. The problems have continued over the last two months, as ATMs have stopped dispensing cash and bank branches close doors in fear of angry clients. Regional reports disclose Lebanese bank customers often wait for hours in long lines at local branches only to be told the bank's cash reserves have run dry.
Also read: Problems Escalate in Venezuela as Millions Rush to Spend Petros
Lebanon's Association of Banks Shuts Banks Down Again as Protests Continue
During the last few months, banking customers in Lebanon have been dealing with withdrawal limits and cash shortages throughout the country. News.Bitcoin.com reported on the start of the friction between the country's citizens and Lebanon's central bank. At the time the financial institution (Banque du Liban or BDL) imposed cash withdrawal limits across the country and bank customers were only allowed to withdraw $1,000 per week.
Click to continue reading on its source location…
Source: https://thebitcoinnews.com/bank-closures-and-withdrawal-restrictions-anger-lebanese-citizens/