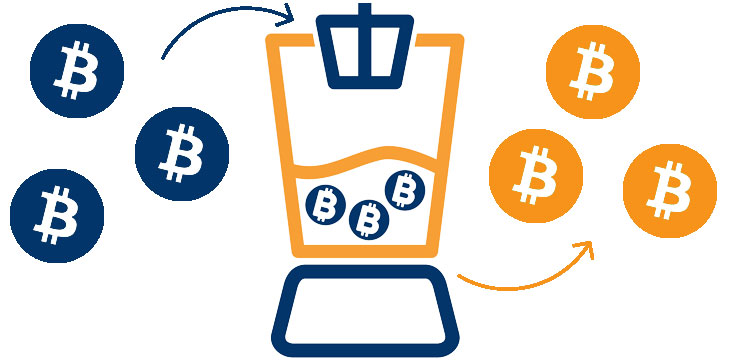 As complicated as it gets; the exchange of Bitcoins and other cryptocurrencies is not an easy task. Although earlier, the anonymity was one of the most coveted features of the cryptocurrencies; with time this feature began to seem obsolete. Hence, to provide an upthrust to anonymity and promote data security while doing crypto transaction, Bitcoin Mix came into being.
WHAT IS BITCOIN MIX?
The software or a service that allow the users to mix their coins with others is called Bitcoin Mixer (or Bitcoin Tumbler). Such services have begun to gain much popularity.
WHY USE BITCOIN MIX?
Usually, people transacting in cryptocurrencies do not reveal the identities. However, with advanced technology like Blockchain analysis, tracing back the identity of the Bitcoin users is not difficult. The real threat of it is that the user makes himself vulnerable to leaking information in the next attempt. By using Bitcoin Mixers users can easily mix their identities and exchange cryptocurrencies easily.
WHAT IS THE WORK MECHANISM…
Click to continue reading on its source location…
Source: https://thebitcoinnews.com/all-you-need-to-know-about-bitcoin-mix/